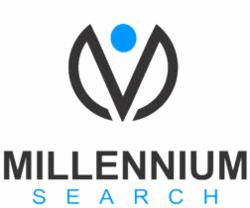 "Millennium Search is the best recruiting firm we've worked with, and one of the best in the industry—period," Webster said.
Charlotte, NC (PRWEB) April 26, 2012
GridGain, a leader in real time big data analysis and processing technologies, has contracted top IT recruiter Millennium Search to place Thomas Krafft on the company's management team, to lead their marketing and communications efforts. Prior to joining GridGain, Krafft has worked with notable Fortune 100 and successful startup companies.
GridGain, recently named one of this year's "20 Coolest Cloud Platform and Development Vendors," is a fast-growing technology company that's helping solve big data problems for large enterprise, industry, web and mobile customers. The company's Senior Director of Business Development, Jon Webster, had prior experience working with Millennium Search and sought the firm up to help find the ideal person for the position.
"Millennium Search is the best recruiting firm we've worked with, and one of the best in the industry—period," Webster said. "They bring a true partnership mentality to find the best people for their clients. Millennium Search supplies high quality, top-notch people who are most accurately suited to the roles we need to fill. We don't have to spend a lot of time vetting the people they present to us, compared to potential candidates that come from other recruiting firms. We can absolutely rely on Millennium Search to deliver."
Millennium Search Senior Executive Recruiter Kathy Gwozdz was the recruiter tasked with the opportunity to find and place the best possible talent for this position.
"GridGain was a pleasure to work with, said Kathy Gwozdz, Senior Executive Recruiter at Millennium Search. "Jon was very responsive and straight forward and made our job easier."
As the relationship grows, Webster anticipates asking Millennium Search to fill additional positions for the company.
"We truly enjoy working with companies like GridGain that have high-growth potential," said Millennium Search CEO Amish Shah. "Our depth of expertise in high tech start-up recruiting enables us to source and place personnel quickly."
About GridGain
GridGain Systems' Java based open source middleware platform allows companies to harness live, big data for smarter, faster real time processing and analytics. Every 10 seconds, an installation of GridGain is started somewhere around the globe. Our customers include innovative web and mobile businesses, leading Fortune 500 companies, and top government agencies. GridGain is headquartered in Foster City, California. Learn more at http://www.gridgain.com and follow the company on Twitter @gridgain.
About Millennium Search
Millennium Search is a boutique executive search firm dedicated to the ethical, rapid and successful placement of top-tier talent in Fortune 500 technology companies worldwide, as well as start-ups backed by top venture capital firms like Greylock Partners, Index Ventures, Accel Partners and Union Square Ventures. For more information, visit msearchllc.com.