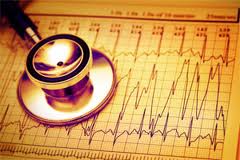 increased risk of death and serious cardiovascular adverse events
San Diego, CA (PRWEB) April 26, 2012
The media spotlight is often a double-edged sword. No one knows this better than people who suffer from Multaq severe adverse events. And yet, gossip and rumor-mongering aside, the real story here is being overlooked according to Sean Burke of AttorneyOne.
On April 15th 2012, the Financial Times reported that Sanofi's drug Multaq lost reimbursement in France and faced new restrictions in other countries. Multaq (Dronedarone) is a drug by Sanofi used by patients who had recently experienced heart issues like atrial fibrillation (a type of abnormal heart rhythm) or atrial flutters. It was approved by the FDA in 2009. According to FDA data, about 1.3 million Multaq prescriptions were given from July 2009 to October 2011.
In January 2011, the FDA issued a warning about cases of rare, but severe liver injury, including two cases of acute liver failure leading to liver transplant in patients treated with Multaq. In July 2011, the FDA issued a warning on Multaq and the increased risk of death and serious cardiovascular adverse events. The warning came as the PALLAS study was "stopped early after the data monitoring committee found a two-fold increase in death, as well as two-fold increases in stroke and hospitalization for heart failure in patients receiving Multaq compared to patients taking a placeb."
In December 2011, the FDA revised the Multaq label indicating that health care professionals should not prescribe Multaq to patients with permanent Atrial Fibrillation (AF) "because Multaq doubles the rate of cardiovascular death, stroke, and heart failure in such patients".
AttorneyOne.com, a recognized authority on law, can provide helpful advice and simple solutions including how to get in contact with legal counsel so that, in case of Multaq severe complications, someone can easily and inexpensively deal with it. As Mr. Burke, director of Media Relations for AttorneyOne.com, added, "What all this information really illustrates is that threat from Multaq remains. For that reason, our focus should squarely fall on getting the word out and assisting people in finding the right legal assistance."
In December 2011, the FDA advised healthcare professionals to "monitor heart (cardiac) rhythm by electrocardiogram (ECG) at least once every 3 months. If the patient is in Atrial Fibrillation (AF), Multaq should be stopped or, if clinically indicated, the patient should be cardioverted".
AttorneyOne.com has further information on Multaq lawsuits including how to get in contact with legal counsel.
Headquartered in San Diego, CA Attorney One was founded in 2004 and is not a law firm. They offer a nationwide legal service which helps consumers find the best representation for their legal needs. You can learn more about Multaq at our website. You can also find us on Facebook at http://www.facebook.com/AttorneyOne. Checkout earlier news from us at http://www.prweb.com/releases/2012/4/prweb9439179.htm.