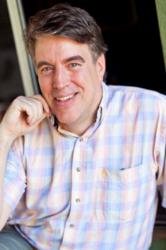 The future of our children and the generations that follow will depend upon finding American capital to continue the promise and the dream of human space exploration.
Houston, TX (PRWEB) April 26, 2012
Former BlackBerry executive, high technology attorney and candidate for the Republican nomination for Congress for the 36th Congressional District, Chuck Meyer calls on the Texas Congressional Delegation to push their colleagues to pass bipartisan legislation to create a special purpose Savings Bond program to support NASA's plans for human space flight.
"I particularly call on our strongest champions of NASA, Congressmen Pete Olson, Ted Poe, Gene Green and Congresswoman Sheila Jackson Lee, to lead the charge to find support to implement my ideas to finance human space flight missions so that America will return quickly to space as the world leader of space science, technology and exploration. We should solicit support from delegations in those states most affected by a retreat from space exploration leadership to work with us to protect one of our Nation's crown jewels, and one of the best examples of American Exceptionalism. In addition to Texas and Florida, NASA has employees throughout the United States. Every member of Congress from the States where NASA's employees earn their livelihood should be pressed into service to be on board this critical mission to develop funding to allow NASA to plan and execute missions to space for the next decades."
Meyer has put together a simple plan to leverage the intellectual property created through missions into space to serve as an additional guarantee that citizens who purchase Space Bonds will see their investment returned at the end of the bond's term with interest. "When I am on the campaign trail, I find voters aren't that interested in the fine details of my plans. When I start talking about patent monetization and spinning in technology and spinning out technology for revenue, I lose the interest of most voters. What does excite our citizens is the fact that there is one candidate with a plan to save human space flight before it is too late and with a passion to get the job done. I am that candidate."
According to a statement released by NASA on March 14th, the U.S. government pays the Russian Federation nearly $63 million dollars per seat per trip to allow our astronauts to travel to the International Space Station. "This is an untenable situation," says Meyer. "While I understand we need to cut our federal budget across the board, we cannot sacrifice our future and our children's future, or allow our only access to space be a toll road through the Russians. We cannot and must not borrow from the Chinese to support NASA – we have to fund programs that project our American ingenuity and know-how through capital investments by our own citizenry. "
Meyer hopes to interest NASA astronauts and employees in playing a role in promoting the Space Bonds to the citizens of the U.S. "Our children need heroes beyond those that come out of Hollywood and our sports arenas. My heroes growing up were the astronauts, the mission directors and the engineers and scientists of the Mercury, Gemini and Apollo space programs, not entertainers like Lady Gaga and Justin Bieber. I became a systems engineer to a large degree because of the space program, and we desperately need to excite the next generation to enter into the fields of Science, Technology, Engineering and Mathematics if the dream of a prosperous, innovative America is to continue."
You can see the passion in Chuck's face and hear it in his voice when he champions the work of NASA: "We need not only to provide space heroes to our children; we need to educate our children why their future will depend upon the continued human exploration of space, and why it is in our national interest to regain our preeminent role as the leaders of space exploration. This is not a Republican issue, this is not a Democrat issue, it is an American issue! If Jefferson were alive today, he would be an ardent supporter of Space Science, and he would restate his 1821 conviction that:
"[t]he value of science to a republican people, the security it gives to liberty by enlightening the minds of its citizens, the protection it affords against foreign power, the virtue it inculcates, the just emulation of the distinction it confers on nations foremost in it; in short, its identification with power, morals, order and happiness (which merits to it premiums of encouragement rather than repressive taxes), are considerations [that should] always [be] present and [bear] with their just weight." - On the Book Duty, 1821
Meyer concludes, "This plan cannot wait until the new Congress is elected. The time to think outside the box is now; the time to educate is now, the time to act is now! It is our collective duty as Americans to find American ways to fund human space travel, and Space Bonds are the first mission we should launch towards that important and necessary goal."
To schedule an interview with Chuck or for more information on Chuck's plans to fund human space exploration, contact Chuck's Press Secretary, Heather Warner, at +1 (713)302-2283 or by email to press(at)meyerforcongress(dot)com. Chuck is available to speak to any concerned voter about NASA funding via Skype. Contact the campaign's outreach director at +1(713)344-3472, to schedule a Skype session with Chuck.
To learn more about Chuck's campaign go to http://www.MeyerforCongress.com.
About Chuck Meyer
Charles B. "Chuck" Meyer has had a varied and successful career as an engineer, patent examiner, business leader and as a lawyer in both private practice and in-house with two corporations, including Compaq Computer Corporation and Research in Motion Limited, the BlackBerry® Smartphone Company. He is also a former visiting law professor of patent law at the University of Houston Law Center and at the University of Pittsburgh Law School. Most recently, he has been an entrepreneur, a patent advisor, and a dispute resolution professional. He earned a graduate degree in law from the University of Oxford in 2005, having earlier obtained a B.S. degree in Systems Engineering from the University of Virginia, an M.S. degree in Operations Research from George Washington University and a JD degree from the Washington College of Law of the American University.
The BlackBerry® trademark is owned by Research In Motion Limited and is registered in the United States and may be pending or registered in other countries. The Committee to Elect Chuck Meyer is neither affiliated with, nor endorsed, sponsored, or otherwise approved by, Research In Motion Limited. The use of the BlackBerry® trademark is not to be construed as an endorsement, sponsorship or other approval by, or current affiliation with, Research In Motion Limited.
This campaign material has been paid for by the Committee to Elect Chuck Meyer, Timothy C. Lothe, Esq., Treasurer, 2120 Capitol Avenue, Suite 3430, Houston, TX 77003. Campaign Staff Phone: +1(713)344-3472. http://www.MeyerforCongress.com