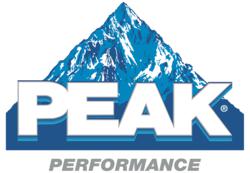 As consumers feel the pinch of elevated gas prices, PEAK Automotive Products and Advance Auto Parts have come together to reward ten lucky people with a year's worth of free gas.
NORTHBROOK, ILL. (PRWEB) April 26, 2012
As consumers feel the pinch of elevated gas prices, PEAK Automotive Products and Advance Auto Parts have come together to reward ten lucky people with a year's worth of free gas. For those not lucky enough to win, PEAK Automotive is also providing five tips to help reduce automobile gas use.
The "Free Gas for a Year" sweepstakes begins on April 26 and ends May 23. Those who wish to enter can do so by visiting an Advance Auto Parts store or http://www.peakauto.com/promotions-freegas.shtml.
Sweepstakes Details:
How to Enter
In-store at Advance Auto Parts: Complete an entry form available at participating Advance Auto Parts stores, and mail it to the specified address on the form. Entry forms must be postmarked by May 23, 2012, and received by May 31, 2012, to be considered eligible.
Online: Enter at http://www.peakauto.com. Online entries must be received by 11:59 p.m. CT on May 23, 2012, to be considered eligible.
Limit one entry per person, and you must be a legal resident of the United States to enter.
Prizes
Winners are eligible for one of ten gift cards, each valued at $2,250. The ten winners will be selected at random within 15 days after the contest ends. Winners will be contacted by phone, mail or email, with instructions for claiming the prize.
Five Gas Saving Tips:
1. Practice patient driving: Don't press the accelerator to the floor from a standstill. Daily driving is not a race, and you can save money on gas by coasting into acceleration rather than going from zero to 60.
2. Tire inflation: Make sure your tires are inflated to car specifications, which can be found on a sticker on the driver's door or in the car's manual. Your car will waste more gas compensating for partially deflated tires.
3. Flip the A/C switch: If it's comfortable enough to roll down the windows down, do so, but rather than just turning your air down to zero, make sure to turn your A/C switch to off. The A/C compressor uses more engine energy to operate than any other device in your vehicle.
4. Quench your engine's thirst: Not changing your motor oil every 3,000 to 5,000 miles may affect your engine's components and increase the amount of fuel you use. PEAK Automotive's Full Synthetic Motor Oil helps to increase your engine's efficiency and reduce your gas usage.
5. Regular maintenance: It's important to keep your car properly tuned. Poorly maintained engines perform sluggishly under acceleration, and require your engine to do more work than would be required for a healthy motor.
For more PEAK news, DIY tips, and giveaways visit PEAK AUTO Shop Talk, the Facebook fan page at http://www.facebook.com/peakauto, or follow @PEAKAuto on Twitter.
About PEAK Automotive Products
When you want maximum protection for your car, you want to reach for PEAK® Automotive Products. PEAK® Automotive Products are sold at more than 20,000 retail outlets in the U.S., including Walgreens, Wal-Mart, Sam's Club, Advance Auto Parts, Menards, Pep Boys, O'Reilly Auto Parts, Sears, True Value Hardware, AutoZone and NAPA.
About Old World Industries
Old World Industries, LLC is among the largest privately-held companies competing in the automotive aftermarket. The Northbrook, Illinois-based company enjoys a presence in various consumer product markets in more than 30 countries worldwide. Old World's brands include a full line of PEAK® Performance Products including Antifreeze, Motor Oil, Washer Fluid, Electronics and Wiper Blades; SIERRA® Antifreeze; Fleet Charge® Fully Formulated Coolant; Final Charge® Heavy Duty Global Extended Life Antifreeze/Coolant; SmartBLADE™ Premium Wiper Blades; HERCULINER® Truck Bed Liner Kits; and BlueDEF® Diesel Exhaust Fluid. For more information, please visit http://www.peakauto.com.
###