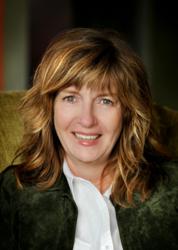 Chicago, IL
(PRWEB) April 25, 2012 -- In Illinois Judicial Sub-circuit No. 6 Court, Judge Robert Lopez Cepero ruled that the Illinois Affiliate Nexus Tax law violates the Commerce Clause of the US Constitution, declaring the activity described in the statute does not establish nexus. In addition, the Judge agreed with the PMA's position that this statute is premature, given the Congressional moratorium related to Internet tax fairness. Case number: No. 2011 CH 26333.
"We are thrilled with the outcome of today's preceding and believe it paves the way for internet marketing affiliates to get back in business in Illinois." said Rebecca Madigan, Executive Director of the Performance Marketing Association, "We commend Judge Cepero for his timely and thoughtful decision. "
"We appreciate the excellent representation and strong argument presented by our counsel, George Isaacson and Matthew Schaeffer, of Brann & Isaacson. Their depth of experience has proven an invaluable resource for the PMA and our members," added Madigan.
The Performance Marketing Association (PMA) is a not-for-profit trade association founded in 2008 to connect, inform and advocate on behalf of performance marketing, a multi-billion-dollar marketing channel, which comprises more than 200,000 businesses and individuals. Continued growth of the performance marketing space is expected as advertisers, facing small budgets and big expectations, increasingly look to performance-based marketing initiatives to expand their business. Additional information is available at http://www.performancemarketingassociation.com