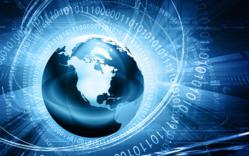 As a completely turnkey technology solutions provider, we manage day-to-day operations of everything IT with only one vendor to call. We like to call it a cradle-to grave approach
Cleveland, Ohio (PRWEB) April 27, 2012
Last year, research firm IDC forecasted that SMBs would spend $125 billion on IT, up from $120 billion the previous year. The same report forecasted SMBs with LANs (Local Area networks) would exceed 4.5 million by the year 2015 in order to keep pace with larger enterprises. As a result, SMBs are in demand to constantly look for ways to effectively implement new technology while also managing existing technology, maximizing user efficiency and lowering support costs.
Performance management is as crucial from network systems as it is from employees. Client care by the Go2IT Group offers the latest in cutting edge support by providing a proactive and cost-conscious solution to managing business technology. Certified engineers monitor the network in real-time 24 hours a day, ensuring systems are healthy and running efficiently.
Managed IT Services are not just about maintaining your network, rather maximizing the quality and performance delivery of IT. The Go2IT Group details comprehensive monthly reports on network performance and service-level ticket history. Monthly assessment meetings and current conditions with history trends are reviewed exhaustively with each client to ensure proactive IT measures are performed diligently for the best service possible.
Client Care by The Go2IT Group is a complete IT Managed Services solution that not only manages and supports an organizations existing technology, but also provides technology roadmaps that detail a step-by-step path toward new IT implementations.
"When it comes right down to it, our Client Care Managed IT Services Platform removes the guesswork out of planning, building, deploying, managing and maintaining your entire technology infrastructure and information lifecycle. As a completely turnkey solutions provider, we manage day-to-day operations of everything IT with only one vendor to call. We like to call it a cradle-to grave approach. From hardware to software and everything in between, we have the experience and the professional aptitude to simplify IT. It doesn't get much easier than that," explains Eric Lundberg, Director of Information Technology for The Go2IT Group.
"Infrastructure design, network security, centralized data storage, desktop and server virtualization and unified communications are just the beginning of what we can provide as a turnkey IT services company and IT Managed Services Provider," continues Eric Lundberg.
Managed Services from The Go2IT Group allows businesses and organizations to drastically reduce IT support costs and mitigate risk for one predictable monthly rate that remains constant. Virtual IT Support with proactive network management and 24/7/365 remote network monitoring of critical services radically increases IT flexibility, network reliability and user productivity.
Learn more about IT Managed Services from The Go2IT Group and see how to simplify IT and save using the following link http://www.go2itgroup.com/managed-it-services/.
Or call them toll-free at 866.424.1233 to schedule your FREE network analysis today.
About The Go2IT Group:
Cleveland, OH based Go2IT Group and a certified Woman Owned Business operates in all 50 states and specializes in simplifying IT for the small and medium-sized enterprises. As a BBB accredited business with an A+ rating, The Go2IT Group delivers technology solutions that "Simplify IT." Managed IT Services, IT Support, IT Field Services and IT Staff Augmentation services have made The Go2IT Group a leading national provider of world-class Information Technology Services and Solutions.