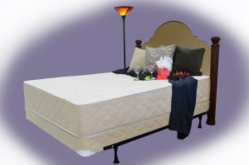 Many Companies Contribute a Percentage of Net Profits Which May Be Subject to Manipulative Practices
Incline Village, NV (PRWEB) April 26, 2012
Recognizing that there are too many ways to manipulate net profits, the Charles C Harmon Co. LLC has announced a company policy that contributes a percentage of gross sales to worthy causes. "We felt that the only way to approach charitable giving was to contribute a percentage of every dollar we take in so we avoid any manipulation of net profits" said Charles C "Chuck" Harmon, CEO.
"Many companies contribute a portion of net profits which, may then, be subject to manipulative practices. By donating a given percentage of our gross sales, we feel that our contributions will be much larger than by any other method we investigated."
The Charles C Harmon Co. LLC has made this practice a permanent company policy which means that many worthy causes can count on an ongoing revenue stream with which to further their missions. They have also made it policy that they will distribute the money from the previous month's sales by the 20th of the following month.
"Anyone relying on contributions is aware of the desperate need for cash flow. Many times, it is the policy of government or larger companies to make contributions annually but by making this a monthly practice the money will be distributed much quicker and will be "in the field" making a difference right away." said Diana Harmon, Manager.
Some recent contributions have gone to the Susan B. Anthony List, the American Center for Law and Justice and Gospel for Asia.
"We contribute to organizations whose missions are aligned with ours" said Harmon in a recent interview. "We want to make a difference and giving is one way of doing some of the things that we would never be able to do physically."
The Charles C Harmon Co. LLC feels that this practice will attract like minded people to do memory foam product business with them because a portion of the money they spend will go to causes which resonate with them and align with their beliefs.