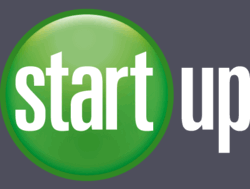 If you can afford to hire an employee, you can afford to offer health benefits
Park City, UT (PRWEB) April 25, 2012
Zane Benefits, which provides small businesses with comprehensive and flexible alternatives to traditional group health insurance, today announced it had published a new article on affordable health insurance named "The 5 Minute Guide to Affordable Startup Health Insurance". The goal of the guide is to provide entrepreneurs with a fresh perspective on small business health insurance.
The "5 Minute Guide" suggests that new defined contribution approaches provide an affordable health insurance option for nearly all small employers.
With a defined contribution health plan, the company gives each employee a fixed dollar amount (a "defined contribution") the employees choose how to spend. Employees then use their defined contribution to reimburse themselves for out-of-pocket health insurance costs or other medical expenses 100% tax-free.
According to Rick Lindquist, President of Zane Benefits, "the first mistake many startups make is assuming that they can not afford to offer health benefits due to costs. Here's a fresh perspective: if you can afford to hire an employee, you can afford to offer health benefits."
The guide, which is available for free at the zanebenefits.com website, walks the reader through the history of small business health insurance and suggests that many employees value health benefits over salary due to tax advantages.
"The real question is how do I structure the compensation and health benefits package for maximum value to the employee and minimal cost to the company", says Rick.
About Zane Benefits, Inc.
Zane Benefits, Inc, a software company, helps insurance brokers, accountants, and employers take advantage of new defined contribution health benefits and private exchanges via its proprietary SaaS online health benefits software. Zane Benefits does not sell insurance. Using Zane's platform, insurance professionals and accountants offer their clients a defined contribution health plan with multiple individual health insurance options via a private health exchange of their choice. Learn more at http://www.zanebenefits.com.