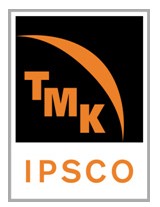 We appreciate the union's commitment to the Wilder plant's long-term success
Downers Grove, Illinois (PRWEB) April 26, 2012
Global pipe producer TMK IPSCO and members of the United Steelworkers (USW) Local 1870 at the company's Wilder, Ky. plant have reached agreement on a new five-year labor contract. The new contract replaces one that expired in April and will remain in effect through April 15, 2017. The contract covers approximately 300 production and maintenance employees.
The terms of the new agreement include increases in base wages each year of the contract, a higher company 401(k) match, and improvements to healthcare benefits and costs.
"We appreciate the union's commitment to the Wilder plant's long-term success," said Jim Truskot, plant manager of the Wilder facility. "TMK IPSCO's commitment to quality and innovation is shared by all of our employees. This five-year contract allows all of us to maintain the focus on continuous improvement and meeting our customers' needs."
In addition to a new labor contract, TMK IPSCO continues to make number of exciting new investments at its facility in Wilder, Ky. that will improve operational efficiency and add value for its oil and gas industry customers, including the recent installation of a thread shop and new 16-inch facing machines, and plans to eliminate an outdated transportation system. TMK IPSCO anticipates that these operational upgrades will lead to increased utilization of the Wilder facility and therefore a potential for increased long-term employment opportunities.
TMK IPSCO has owned the Wilder facility since 2008, but some of the plant's modern-era operations date back to 1981. In 2011, more than 100 TMK IPSCO employees celebrated 30 years of continuous service at the plant.
TMK IPSCO operates in North America as a division of TMK, a global market leader in energy pipe production. TMK operates 24 production facilities around the world. TMK product offerings include a wide range of seamless and welded energy tubular products including oil & gas drill pipe, well casing and tubing, line pipe, LD pipe, standard pipe, hollow structural sections and related services. TMK also manufactures premium connections for oil and natural gas drilling and production under the ULTRA™ Premium Connections and TMK Premium brand names.
TMK IPSCO Manufacturing Plants:
Ambridge, Pennsylvania
Baytown, Texas
Blytheville, Arkansas
Brookfield, Ohio
Camanche, Iowa
Catoosa, Oklahoma
Geneva, Nebraska
Houston, Texas
Koppel, Pennsylvania
Odessa, Texas
Wilder, Kentucky
For further information about TMK IPSCO, including ULTRA Premium Connections, please visit http://www.tmk-ipsco.com or contact pr(at)tmk-ipsco(dot)com.
###