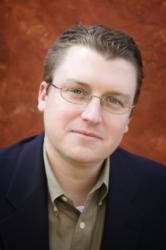 The criminal court punishes drunk drivers, and then the civil justice system helps ensure victims receive compensation for any losses – it's a two-part system, and it's working here.
Portland, OR (PRWEB) April 30, 2012
Sophia Downing, 31, was convicted this month on all charges after driving while intoxicated and killing two teenagers and injuring a third, according to the news article by the Associated Press.
When asked to weigh in on the conviction, Portland drunk driving injury lawyer Sean DuBois of Shulman DuBois LLC said he saw this case as an example of how the legal system works for the victims of drunk driving: "The jury made the right decision to convict Downing. As a Portland attorney for victims of drunk drivers, I feel strongly that drivers who get behind the wheel while intoxicated should be held responsible for a very bad decision."
Downing was driving under the influence back in September of 2010 when her reckless driving caused the deaths of teenagers Brittney Green and Francisco Cervantes, according to the court recorded conviction. The same accident also injured Jorge Echeverria. The case was tried by the Marion County Circuit Court (case no. 10C47430).
"The criminal court punishes drunk drivers like Downing, and then the civil justice system helps ensure victims and their families receive compensation for any losses and medical costs – it's a two-part system, and it's working here," DuBois said. According to Oregon law, the state has the option to pursue a criminal conviction, and the families of the victims have the option to pursue a civil award.
In Oregon, [according to materials provided by the Oregon Judicial Department, drunk drivers can be brought to trial in both criminal and civil litigation. In the criminal system, the prosecutor (i.e. the state) is responsible for proving the defendant is guilty "beyond a reasonable doubt." In contrast, in civil litigation, the plaintiff (or his/her lawyer) is responsible for showing proof of liability and damages, and then they only need to show a preponderance of evidence (that this was "more likely than not") which is a much lesser standard.
The Portland drunk driving injury attorneys at Shulman DuBois, like all personal injury lawyers, can help victims of drunk drivers get compensation for their injuries, wage losses, and pain and suffering. "This compensation is not meant to punish the driver, but rather is meant to help make the injury victim "whole," which is a legal term that basically means to be compensated monetarily," said DuBois.
According to the National Highway Traffic Safety Administration, in 2010 more than 10,000 people died in alcohol-impaired crashes. In Oregon, the Department of Transportation has increased crackdowns on drunk drivers in hopes of reducing the number of fatalities and injuries.
About Shulman DuBois LLC:
The Portland personal injury law firm of Shulman DuBois LLC, is based in SE Portland, OR. Partners Joshua Shulman and Sean DuBois have experience helping people who have been injured in car, truck, bicycling, pedestrian, and motorcycle accidents. Their areas of expertise include brain injuries, child injuries, and victims of drunk driving. For a free consultation, call 503-222-4411 or contact us at http://www.pdxinjurylaw.com.