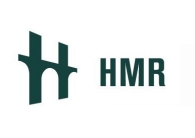 (PRWEB) April 25, 2012
House of Marketing Research, a marketing research services company, announced today that the company now offers online focus group services that provide access to participants from both computers and mobile devices.
Computer users can access forums via a web-based system that works within all newer browsers on any type of computer. No components need to be installed on the participant's computer. Focus group moderators can engage with participants in groups or individually. Participants can post responses as they wish including video, chat, images, audio or even links.
In addition, participants can now also be involved in research sessions using mobile devices with text capabilities. Through two-way SMS integration, researchers can send notifications or questions to participants who can text back their responses. Users with iPhones can share images and videos from the iPhone library or on the fly.
Moderators can conduct discussions in group, individual, or blinded/masked modes to reduce group bias. They can segment participants into subgroups on the fly as desired. The system provides user Activity reports and Transcripts available in text, Microsoft Word or Microsoft Excel formats for later evaluation.
"We believe that the addition of mobile device access for focus groups closes the loop on user participation in research forums", stated Amy Siadak, President of House of Marketing Research. "Now we can include participants located anywhere in focus group and marketing research studies in any place and at any time."
Ms. Siadak continued "This is an exciting time for researchers everywhere. The types of information we can gather using online and mobile research have never existed before. We are pleased to be a part of the mobile research revolution."
For more information on House of Marketing Research's mobile and physical services, contact Amy Siadak at (626) 486 - 1400 or by email at amy(at)hmr-research(dot)com.
House of Marketing Research has delivered marketing research and focus group services to customers for over 20 years. The Company's website is http://www.hmr-research.com.