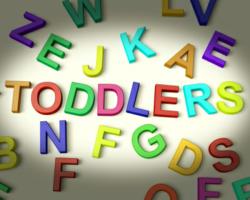 One mom was especially surprised to learn that children do not outgrown sleep issues, saying "I thought if we waited long enough, these issues would resolve themselves!"
Winnetka, IL (PRWEB) April 26, 2012
To help parents navigate child sleep problems for their toddlers, Kim Schaf gave a free sleep seminar to parents of the older 2 and 3 year olds at Winnetka Public School Nursery on April 12, 2012. The presentation was very well-received by the moms and dads. One mom was especially surprised to learn that children do not outgrow sleep issues, saying "I thought if we waited long enough, these issues would resolve themselves!" For another parent, the idea that it is never too early to teach children how to be independent sleepers was eye-opening. She commented, "I now realize just how important it is to establish healthy sleep habits early on."
The interest the parents showed in the presentation and discussion, as well as the number of follow-up questions afterwards, illustrates the fact that sleep issues are just as prevalent for parents of toddlers and preschoolers as for younger babies.
The 7 Tips for Better Sleep for Toddlers and Preschoolers seminar that Schaf presented at Winnetka Public School Nursery was developed to give parents to tools to teach their children how to sleep independently. Some of the toddler and preschool sleep issues that can be addressed include moving to a toddler or twin bed and not staying in bed, stalling tactics, potty training, and when to give up the afternoon nap. "With the tips I give to parents, they can implement the suggestions immediately and start to see sleep issues improve quickly. Parents of preschoolers with sleep issues have been dealing with sleeplessness for years, but I can help them get back on the right sleep track."
Toddlers' sleep issues are challenging because they are developing their sense of autonomy, yet thrive on structure and routine so parents often have a hard time finding a balance between letting their children make some choices while setting boundaries. Even though the children push the boundaries, they feel most secure when expectations are black and white. Compounded by the fact that toddlers and preschoolers have had a history of sleep issues (2-4 years), parents often find it difficult to break bad sleep habits.
According to new research published in Pediatrics in January 2012, children do not naturally outgrow sleep issues. Babies who have sleep problems turn into toddlers and preschoolers with sleep issues, and eventually will become children, teens and adults with sleep problems if those issues are not addressed.
Previous research in Behavioral Pediatrics suggested that 84% of children with sleep issues will continue to have them for 3-5 years. The more recent study in Pediatrics suggests that the percentage may be even higher and that healthy sleep is a learned behavior. Without intervention by the parents, families will endure many more years of sleeplessness.
Parents of babies and toddlers have often told Schaf that they wish child sleep education was offered by hospitals, pediatrician offices or preschools. One parent stated, "We read several books on pregnancy and birth and felt very prepared for both…but once our baby arrived, we were at a loss when it came to sleep. Sure we could feed, bath and change her diaper, but we were clueless on routines or schedules that would lead to sleep!" Schaf agrees that being proactive and learning about healthy sleep habits during pregnancy or early infancy is key to avoiding sleep problems later.
To schedule a free seminar at your organization, please contact Kim Schaf at 847-386-6285.
About Sleep Training Solutions
Sleep Training Solutions, a leading infant and child sleep consulting company, provides education and training to parents and caregivers in the Chicago area and across the country to solve sleep problems in infants and children up through age eight. Sleep problems that can be addressed include issues with bedtime, night wakings, naptime and early rising. Find Sleep Training Solutions on Facebook and follow on Twitter @sleepbetterbaby.
About Kim Schaf
Kim has a Master of Arts in Teaching and was hand-selected and personally trained in Vancouver, B.C. by Dana Obleman, world-renowned sleep expert and creator of The Sleep Sense™ Program. She offers one-on-one sessions and group seminars for parents, and is available to lead workshops and classes at drop-in groups, nursery schools, daycares, hospitals, pediatrician and OB/GYN offices at a reduced or pro-bono rate. Kim lives in a northern suburb of Chicago with her husband and two small children, both of whom are excellent sleepers.
For more information
Contact: Kim Schaf, M.A.T.
(847) 386-6285
Kim(at)SleepTrainingSolutions(dot)com
Photo: Stuart Miles