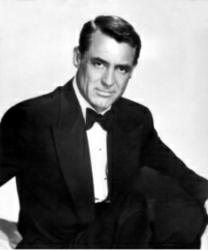 ...it really doesn't have to be difficult to dress like a celebrity.
San Francisco, CA (PRWEB) April 26, 2012
Cheap-Neckties.com, a prominent online tie retailer, has begun publishing a series of articles highlighting key fashion icons throughout history entitled Icons from the Past. The website has already published pieces on such historic public figures as Jim Morrison, Kurt Cobain and Cary Grant among others, and plans to continue on with the series in the coming weeks and months.
"The Icons from the Past series has been immensely popular thus far," says Cheap-Neckties.com founder Hendrik Pohl. "We're off to a great start with this, and have no plans for slowing down anytime soon. We're looking to expand upon the list of individuals that we've focused on thus far, and will likely highlight the style of people such as Yves Saint Laurent, Steve McQueen and Beau Brummell, the father of the modern men's suit."
Icons from the Past highlights key aspects of the style of some of the most fashionable men in history. In addition to the clothes they wore, each individual's personality, hairstyle and overall fashion sense is picked apart and explained in detail. The pieces also include a "takeaway" section for the modern man who might choose to emulate the style of each celebrity.
"It's an unfortunate fact that many of today's men have completely lost their sartorial touch, and that convenience seems to have taken precedent over style and elegance," says Pohl. "We see the Icons from the Past series as being a direct response to this, and are trying to show our readers that it really doesn't have to be difficult to dress like a celebrity. Although a lot of the individuals that we highlight in this series are no longer alive, there are countless elements of style that modern men can pick up on and incorporate into their own look."
The celebrities highlighted in the series range from musicians to actors, and even politicians. The common thread between each individual is that they all served to be huge influences on modern-day men's fashion, and were mostly celebrated for their style during their time in the spotlight.
"These are some of the best-dressed people to ever walk the earth," says Pohl, "and we're delighted to highlight what made them stand apart from the crowd. Our readers tend to be fashion-forward, and are always looking for tips on how to push their style in the right direction. The Icons from the Past series is designed to do just that, and shows quite a bit of promise.
For more information please Click Here.