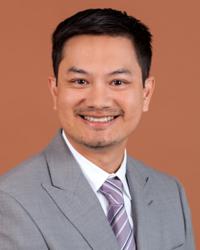 Downey, CA (PRWEB) April 25, 2012
Born in Vietnam, Dr. Huynh moved to the United States at the age of three. He has lived in California, Texas, and Arizona. Receiving his Bachelors at Arizona State University in 1997 and his Doctor of Medicine at the University of Arizona, College of Medicine, in 2001, he completed his residency in Internal Medicine in 2004 and a combined hematology and oncology fellowship at University of California – Davis in 2007.
Dr. Huynh has been a part of his institution's multi-disciplinary breast and lung conferences as well as co-chair for the institutional tumor boards. He also served as co-chair for the blood utilization committee to ensure patient blood safety in the hospital. To ensure his patients have access to new medicines and treatments, he has participated in cutting edge clinical trials.
He has published research papers in notable journals such as the Journal of Clinical Oncology as well as presented at the American Society of Clinical Oncology annual conference.
Dr. Huynh chose medicine as a career because he feels that it is a gift to be allowed to enter a person's life and care for their physical, emotional, and spiritual well-being. He enjoys interacting with patients and chose to work for The Oncology Institute of Hope and Innovation because of their reputation for putting patient care first.
His personal philosophy on care is that he is treating a person and not cancer. He strives to get to know his patient well enough so he can help his patient and their family members make the right decisions. Dr. Huynh will be joining a professional staff consisting of 12 other physicians in nine total Southern California locations.
About The Oncology Institute:
The Oncology Institute of Hope and Innovation is committed to providing superior, compassionate and state-of-the-art medical care. Offering programs to help patients and families cope with the challenges that are brought on by cancer and strive to optimize their quality of life, comprehensive and realistic treatment goals are tailored to every person's unique needs and decided upon in partnership with the patients and their families. Dedicated to excel in cancer prevention, diagnosis and education through our exceptional team of physicians, nurse practitioners, nurses, medical assistants and office staff, The Oncology Institute of Hope and Innovation has 9 Southern California locations in the cities of Anaheim, Downey, Glendale, Long Beach, Lynwood, Montebello, Santa Ana, Torrance, and Whittier. For more information please visit http://www.theoncologyinstitute.com.