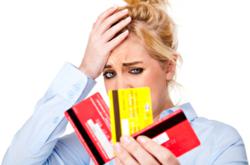 Miami, FL (PRWEB) April 30, 2012
On the heels of Income Tax Day, April 15th, MediaOptions.com, a leading broker of premium domain names, announced that it has been engaged to exclusively broker the sale of the valuable online property DebtReduction.com. Highly marketable and easy to remember, DebtReduction.com provides an excellent investment opportunity and instant brand recognition to help capitalize on the growth of the in this multi-billion dollar debt settlement industry and the faltering economic recovery.
According to a recent report from the Federal Reserve, total American consumer debt increased at an annual rate of 7.5 percent in the fourth quarter of last year, a huge rise that indicates U.S. economic growth is again being fueled by borrowing. Credit card debt jumped 4.5 percent to $801 billion after shrinking 2 percent the previous quarter. In total, consumer credit increased by $19.3 billion to $2.5 trillion.
"Debt Reduction is a call to action that is universally understood, making DebtReduction.com one of the world's most brandable and valuable domain names," noted Andrew Rosener, President of MediaOptions.com. "DebtReduction.com is a brand that defines the online debt settlement industry strongly so that any organization that purchases DebtReduction.com can effectively position itself over the competition. Owning this category defining website will potentially position any new entrant, or established organization, for immediate success."