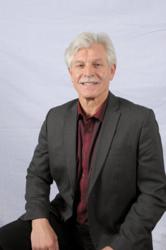 Thanks to the expertise and dedication of its authors, Amirsys has created tools that help radiologists improve the quality of care we deliver for generations to come
Salt Lake City (PRWEB) April 30, 2012
Amirsys® congratulates members of its author team who are presenting papers and review courses at the ARRS 2012 annual meeting in Vancouver. This diverse and professionally respected group of radiologists has contributed expert based content to STATdx, RADPrimer, and Diagnostic Imaging series texts from Amirsys.
"The Amirsys author team is comprised of many of today's thought leaders in radiology." "Thanks to the expertise and dedication of its authors, Amirsys has created tools that help radiologists improve the quality of care we deliver for generations to come," remarked Ric Harnsberger MD, Professor of Radiology and R.C. Willey Chair of Neuroradiology at the University of Utah and co-CEO of Amirsys, Inc.
"This extraordinary group of authors demonstrates a true commitment to radiology education," commented Paula Woodward MD, Professor of Radiology at University of Utah and President of Amirsys Publishing, Inc.
Amirsys authors presenting papers at ARRS include, Suhny Abbara MD, Gerald F. Abbott MD, Susan I. Blaser MD, William G. Bradley Jr. MD, Mauricio Castillo MD, Lawrence Ginsberg MD, Christine M. Glastonbury MBBS, H. Ric Harnsberger MD, Jeffrey P. Kanne MD, Seth Kligerman MD, John P. Lichtenberger III MD, Laurie A. Loevner MD, Michelle A. Michel MD, Douglas C. Phillips MD, Sughra Raza MD, Jeffrey S. Ross MD, Karen L. Salzman MD, Lubdha M. Shah MD, Deborah Shatzkes MD, Michael J. Tuite MD, and Richard H. Wiggins III MD.
About Amirsys
Amirsys, Inc. is a leading provider of innovative healthcare solutions in radiology and pathology for diagnostic decision support. Through use of its proprietary technology and image-intensive, expert-based content, Amirsys provides online problem-solving access to thousands of radiologists and pathologists worldwide. Amirsys' team of over 300 leading radiologist and pathologist authors develop content which is tagged and stored in its patented ACRES® authoring system. By utilizing its proprietary technology in combination with its unique content database, Amirsys has produced innovative products that dominate their respective markets.
RADIOLOGY PRODUCTS
STATdx® and STATdx Premier® are used by radiologists around the world for point-of-care diagnostic decision support. Through its subscription-based online content and technology, STATdx streamlines workflow by reducing the time to research and complete difficult imaging analyses.
RADPrimer® addresses the key learning and training needs of radiology residents and the monitoring and tracking needs of residency programs. Through its subscription-based online technology and content, RADPrimer guides the resident through preparation for faculty-directed quizzes. RADPrimer provides the residency training faculty with training materials, the ability to make and track assignments, and detailed documentation of each resident's progress.
For more information please visit the Amirsys websites at amirsys.com, statdx.com, and radprimer.com
PR Contact: Julia Sherman
(949) 348-2208
jsherman(at)amirsys(dot)com