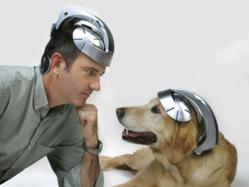 Our 15% commission rate and 90 day tracking cookie offer higher rewards to our partners than our competitors and many other retailers
Grandville, MI (PRWEB) April 26, 2012
KlearGear.com, a leading manufacturer and retailer of unique gadgets, gifts, desk toys and geek decor, today announced a summer sales contest for its affiliate program members that will award $20,000 in prizes.
Since 2001, KlearGear.com's intelligent and inventive lifestyle products have been popular with desk-bound professionals and anyone who enjoys cutting-edge products with a technology affinity and sense of fun.
"Some of our best-performing affiliates are gadget, technology and entertainment media," said KlearGear.com President Lee Gersten. "However, many business, shopping and personal websites do very well. Our products fit any budget and appeal to the Geek in everyone -- and in everyone's life!"
With a three-year growth rate of 116% and over 1 million loyal customers, KlearGear.com was named to Inc. Magazine's prestigious Inc. 5000 list in 2011 as one of the fastest-growing private companies in the nation.
"Our 15% commission rate and 90 day tracking cookie offer higher rewards to our partners than our competitors and many other retailers," highlighted Megan Tolcher, Director of Affiliate Sales. "We view our affiliate relationships as long-term partnerships -- truly part of the KlearGear family -- and we share our success with them."
During KlearGear.com's 2012 Summer Sales Contest, the first affiliate to refer $25,000 in net sales during the four months of May through August 2012 will receive a $10,000 bonus on top of KlearGear's generous 15% commission rate (20% for Platinum affiliates).
The second place partner -- the second affiliate to exceed net sales of $15,000 -- will receive a $5,000 bonus. Two third place bonus awards pay $2,500 each to the third and fourth affiliates to exceed $10,000 in net sales during the contest period.
After 5 years of managing its rapidly growing affiliate program in-house, KlearGear.com recently teamed with leading e-commerce provider ShareASale to continue growing its successful partner program.
For more than 10 years, KlearGear.com has sold its innovative gadgets and gifts to a large repeat customer base of computer and gadget geeks, gamers, and science fiction fans across more than 80 countries. Currently popular items include:
USB Brain Massager: The Head Spa
Frequent customers also include IT departments, call centers and training programs of Fortune 500 companies which offer KlearGear's innovative and often exclusive desktop toys and decor to their employees to motivate and retain top-performers.
For more information or to join the KlearGear.com Partner Program, please visit http://affiliates.kleargear.com .
About KlearGear.com
KlearGear.com's low- and high-tech gadgets, computer accessories and electronics, and techie apparel fit any budget and anyone who enjoys cutting-edge products with a technology affinity. KlearGear is a division of Chenal Brands, Inc.
For more information contact:
KlearGear.com
2885 Sanford Ave SW Suite #19886
Grandville, MI 49418
Rob Key
pr (at) kleargear (dot) com
Phone (616) 965-2426
Fax (616) 965-2427