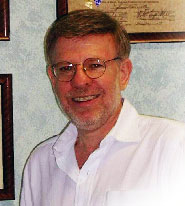 We are a upbeat family style practice and we will strive to make you feel the best that you can.
Boca Raton, FL (PRWEB) April 26, 2012
Dr. David C. Goldberg, DC specializes in treating a variety of conditions, from chronic low back and neck pain to rehabilitation following an accident or injury. His staff also provides information about improving diet, creating a healthier workplace, and increasing the overall quality of health. He also offers various specialty products including foot orthotics, natural supplements and luxury skincare products and makeup.
Dr. David C. Goldberg, DC graduated from New York Chiropractic College in 1977. He has a Bachelor of Science undergraduate degree from Fairleigh Dickinson University in New Jersey. He began practice in 1978 and has worked at his offices located a 500 NE Spanish River Blvd in Boca Raton, Florida for over 30 years. Dr. Goldberg is a member of The Florida Chiropractic Association as well as other Chiropractic organizations. He is a certified independent medical examiner and has taken courses leading to a Diplomate in Chiropractic Orthopedics. Dr. Goldberg uses advanced technology as well as a traditional "hands-on" approach to providing chiropractic care. Following his examination and X-Rays, a diagnosis and a treatment plan can be made. This is to obtain optimal health in the shortest length of time. "We'll strive to make you feel the best that you can," is his mantra.
Dr. David C. Goldberg is the Medical Director of Ultimate Med Spa, a recent addition to his Chiropractic Physician's practice. The Ultimate Med Spa staffers are consummate professionals who provide nutritional counseling, supplements and state-of-the-art laser-technologies for the face and body. Their services include: microdermabrasion, chemical peels, waxing for men and women, lash and brow tinting, therapeutic massage and body treatments, laser hair removal, photo-facials, permanent make-up for lips, eyes and brows, Botox, Restylane and facial fillers. Dr. Goldberg is also presently, the treating physician at the St. Andrews Assisted Living Facility in Boca Raton, Florida.
Dr. Goldberg is often asked, is it safe to have chiropractic adjustments when pregnant? His answer is, "Yes, Chiropractic adjustments are safe during pregnancy." Chiropractors make alterations in technique and patient positioning to accommodate for the increase in belly and breast size. Many Chiropractic adjusting tables are specially designed with abdominal pieces that 'drop-away', allowing the pregnant woman to lay face down. Chiropractic care during pregnancy is becoming more common and many OB's are very open to the concept. They are referring their patients for adjustments instead of throwing up their hands and saying, "It is a normal complaint during pregnancy. It will go away in a few more months."
During pregnancy, a woman's body secretes hormones that help to relax her ligaments. Without these hormones, her pelvis would not expand enough to allow the birth of the baby. When weight is added there is a shift in center of gravity and the change in biomechanics (due to the weight--all out in front!), it is no wonder that pregnant women are prone to back pain. Most often, during pregnancy, low back pain is a result of vertebral subluxations and muscle spasm. A vertebral subluxation is the misalignment of a bone in the human spine. Subluxations cause muscle spasm and stress on the spine and nerves. The Chiropractic adjustment is a specific force applied to the misaligned joint in order to correct its position and function.
Low back pain is the most common reason that pregnant women seek Chiropractic care. The degree of pain ranges from barely noticeable to debilitating, with stabbing or shooting pain into the legs and buttocks. Pain in the mid-back becomes more frequent as the breasts become denser from milk gland production. Many women also seek Chiropractic care for headaches and migraines. Most headaches are caused or aggravated by subluxations in the cervical spine/neck. Fluxes of hormones also contribute to headache occurrence. Women, who suffer migraines and were taking medication prior to becoming pregnant, often look to Chiropractic for relief, since they can no longer take the medication. Many patients actually find that the adjustments are more effective than the medications.
Dr. Goldberg goes on to explain that, "aside from 'symptom relief, receiving Chiropractic care during pregnancy has other benefits for the expectant mother, her baby and the upcoming labor." The uterus is supported by ligaments that attach to the pelvis. If the bones in the pregnant woman's pelvis are subluxated, it can put tension on those ligaments. This can cause a decrease in space in the uterus, as well as, in the pelvis ring. It is important to ensure that the pelvis is aligned properly to allow optimal opening during labor. Women, who have undergone Chiropractic adjustments during their pregnancy, report that their labors are easier and less stressful on their bodies.
Many 'side effects' of pregnancy can be reduced with Chiropractic adjustments, for example, low back pain, leg cramps, mid-back pain, neck pain, headaches, carpal tunnel symptoms, and even nausea. If you suffer from any of these symptoms, don't "grin and bear it." Find a Chiropractor in your area, who is trained in caring for pregnant women, and set up an appointment!
The same symptoms and 'side effects' may manifest in individuals who suffer mild to severe sports injuries or who have been in mild to severe automobile accidents. Oftentimes, these individual will wait and not take the time to make an appointment to be seen by a Chiropractic Physician. It is critical to make that appointment. Individuals who have been injured in a 'fender bender' or other more severe types of accidents including those involving an automobile, may not start feeling the effects of these bodily trauma's until weeks after the initial injury. This is also the case in many types of mild to severe sports injuries. There is no need to suffer for years with a condition for which you could have received treatment and rehabilitation from a Chiropractic Physician.
Visit our websites: http://ultimatemedspa.net or http://www.davidgoldbergdc.com/