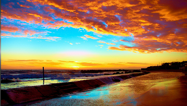 "Our goal is quite simple: to make the world a better place by bringing inner peace and self-confidence to people, who knowingly or unknowingly, seek it, and to provide emotional freedom." -Candice Pascoal, founder of Masters Channel
(PRWEB) April 26, 2012
Consult with experts, share stories, and find peace, understanding, and guidance through a new community: Masters Channel.
War, global warming, financial crisis, unemployment rates, drug addiction, crime ratios. Open any newspaper or website today, and it's bound to show headlines that crush the soul and hinder the spirit. In a world where death and destruction harken every door, how is a soulfully sound individual to find peace, contentment and comfort?
Masters Channel changes the way people receive self-help and personal empowerment by creating an outlet of exclusive and carefully selected inspirational videos from Masters all over the world.
Individuals seeking guidance on personal addictions, career struggles, family and relationship hardships, and more, can turn to Masters Channel for comfort, direction, and collaboration.
Masters from across the globe provide the online community with a welcoming source of videos for self-help and inspiration. The content moves beyond informational "talks" and serves as a session with the master.
Users take a journey towards their goals through techniques such as: breathing, meditation, hypnosis, mindfulness, letting go, spirituality, and more. They can gain daily motivation and empowerment without logging into Masters Channel daily, through "InspireMe" emails that provide help with heartbreak, job-searching, confidence, true love, happiness, self-love, and inspiration.
The community also allows users to share their own personal story with the Masters Channel network, watch/view stories of others going through the same struggle or search, or simply talk about their scars and how they've healed or are maybe still healing.
"Our goal is quite simple: to make the world a better place by bringing inner peace and self-confidence to people who, knowingly or unknowingly, seek it, and to provide emotional freedom." –Candice Pascoal, founder of Masters Channel
The Masters Channel community can be accessed at http://www.masterschannel.com. For more information please email Sara Zaccaro at szaccaro(at)masterschannel(dot)com or call her at 312.715.7272.