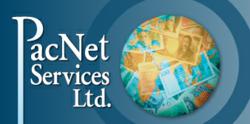 More than just a chance to talk about deals, Networking DM 2012 is a time for us to explore where our industry is heading and talk about growing businesses and profits without the distraction of competing agendas
Vancouver, BC (PRWEB) April 26, 2012
PacNet Services, a Vancouver-based company that offers inbound and outbound payment processing services to companies around the globe, has confirmed plans to co-sponsor Networking DM 2012, April 30 – May 3 in Whistler, BC. Networking DM aims to provide a relaxed forum for international DM companies and suppliers to network, forge new partnerships, share business critical information and expertise, and cement new friendships. At the end of April, the international DM community will converge on Whistler for 3 days of focused fun and networking in a spectacular mountain setting.
PacNet's presence will give attendees of the conference an opportunity to consult with experts who have specialized knowledge of international payments and deep roots in the direct mail industry. They will be on site for the full three days, providing a steady presence at each and every Networking DM event. PacNet representatives will also be ready to consult with any company or individual who needs international payment processing services or advice.
Now in its second year, Networking DM was born out a perceived void in the annual tradeshow schedule for the international DM community. "The industry has always profited from the new ideas and partnerships developed during face-to-face meetings at tradeshows and other DM industry events", observes Renee Frappier, Director of marketing for PacNet Services. "it became clear that tradeshows were no longer providing sufficient opportunities for us to meet. Networking DM 2012 answers this challenge. More than just a chance to talk about deals, Networking DM 2012 is a time for us to explore where our industry is heading and talk about growing businesses and profits without the distraction of competing agendas. It's really a one of a kind event; I can see it becoming a pivotal show for both fledgling DM companies and industry leaders". Companies from across the globe will be at Networking DM 2012 to build businesses and relationships: DM companies from South Africa, Australia, Hong Kong, UK, United States, Belgium, Germany, France and Canada have confirmed plans to attend.
PacNet Services is no stranger to the direct mail industry; the company has been providing tailor made international payment processing solutions to direct mailers for over 17 years. Today, PacNet is recognized as a leading international payment processor amongst organizations that use direct mail, e-commerce, telephone, print ads, or DRTV to sell goods and services or to solicit charitable contributions from donors around the world.
About PacNet Services:
Vancouver based PacNet Services is an international payment processing company that offers a diverse range of both traditional and electronic inbound and outbound payment services for companies around the world. Some of the payment facilities offered by PacNet include credit card processing in multiple currencies, direct debit, EFT, ACH, check processing and bank transfer collection. PacNet also issues payouts by check and EFT for refunds, rebates, commissions and royalties both in major and developing markets.