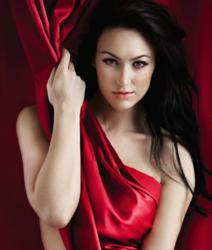 During the "Vampire Facelift", when blood is injected back into the skin, it is said to trigger the growth of new cells, as well as collagen, which helps to plump the skin and smooth out those pesky wrinkles and fine lines
Miami, FL (PRWEB) April 28, 2012
At the forefront of impartial plastic surgery information regarding a variety of new and tried-and-true cosmetic procedures, AllPlasticsurgerytopics.com provides detailed data on the latest facial plastic surgery trend, which is known as the "vampire facelift."
Information provided regarding the "vampire facelift" includes pricing data, pros and cons of this new and experimental procedure, and comparisons between the "vampire facelift" and other similar forms of anti-aging plastic surgery (such as traditional facelifts) or minimally-invasive procedures (such as Botox and Restylane).
By offering a worldwide pool of interested parties access to information on this new form of plastic surgery, which features injections of a patient's own plasma into aging areas of the face, such as naso-labial folds and brow furrows, Allplasticsurgerytopics.ca gives consumers the information that they really want to know about this innovative procedure. Facial injections of human plasma are believed to stimulate new cell growth and to cultivate a younger appearance, virtually overnight.
"During the "Vampire Facelift", when blood is injected back into the skin, it is said to trigger the growth of new cells, as well as collagen, which helps to plump the skin and smooth out those pesky wrinkles and fine lines"– Staff writer, http://www.allplasticsurgerytopics.com/
About AllPlasticsurgerytopics.com
Created by plastic surgery experts, Allplasticsurgerytopics.com is designed to offer an easy-to-use, free Internet archive of articles about plastic surgery. This web hub includes information about "vampire facelifts", breast augmentations, chin implants, body contouring, and facelifts.
Regularly updated to reflect new trends and facts, as well as the latest medical developments in the plastic surgery field, this website is accessible to everyone totally free of charge. Visitors need not even register at the website to access all of the latest news about cosmetic procedures and their respective prices, recovery times, and prospective results.
This website's mission is to provide impartial facts that help people to make wise and informed decisions about whether or not to get "vampire facelifts" or other types of plastic surgery. However, the site also provides a series of engaging, blog-style posts from professional writers who do express their personal opinions about plastic and cosmetic surgery procedures.