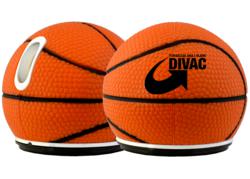 Phoenix, AZ (PRWEB) April 29, 2012
Sports Mouse, LLC, based in Phoenix, Arizona, USA, announced today its humanitarian partnership with Vlade Divac, world renowned basketball star and his wife Ana Divac, co-founders of HOD, a foundation dedicated to helping families that lost everything during the war in the former Yugoslavia put their lives back together.
"There are no words that can describe emotions of the people touched by the efforts of Ana and Vlade Divac," said Nick Pajic, the Founder & CEO of Sports Mouse after watching the documentary film from Serbia at Topaz Restaurant during a fund raising event in Chicago, Illinois.
"When I cry it is not because I am sad, but because I am happy", said Ana Divac. "Looking around the room, I think that all of us must have been quite happy that day because we were all crying with Ana", added Pajic.
Sports Mouse is proud to join efforts with Vlade, Ana, its sponsors and partners to help spread awareness and raise funds to help rebuild schools, homes, broken spirits, dreams and lives from sales of special limited edition Divac Foundation SportsMouse™.
The popular, revolutionary, sphere shape computer mouse is available in basketball, soccer ball, tennis, golf and baseball styles. Sport "skins" are interchangeable and each mouse can be programed to go to a unique website with one click.
Divac Foundation basketball line will bear Divac Foundation logo imprinted on the basketball "skin". If you want to help, please visit http://www.fondacijadivac.org or http://www.sportsmouse.net for more information.
About Sports Mouse
Sports Mouse, LLC, is a young, innovative, forward thinking company committed to designing, making and turning ordinary products that we use every day into extraordinary must have products with personality. Mouse users cup their fingers naturally around the ball rather than extending them out for more natural and ergonomic feel that translates into superior performance.
Sports Mouse is led by its Founder, Chairman & CEO Nick Pajic, an accomplished entrepreneur and inventor whom most recently founded SkyMedia, a media company that pioneered patented specialty in-flight advertising for the US airline industry. In 2008, SkyMedia was acquired by a multi-billion private equity firm in New York in a packaged sale totaling $157 million. For more information, visit http://www.sportsmouse.net.
About HOD
Humanitarian Organization Divac (HOD) was established with the mission to provide financial, material and other resources necessary to fulfill physical, mental, social and other needs of refugees, internally displaced persons (IDPs) and uncared-for persons, regardless of nationality, race, religion, politics or any other background or orientation.
For donations, please contact:
FOUNDATION ANA AND VLADE DIVAC
Vojvode Stepe 74/2
Belgrade, Republic of Serbia 11000
Tel +381 11 3910955
http://www.fondacijadivac.org
Email: hod@divac.com