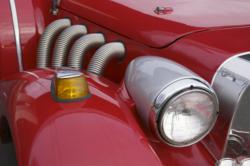 we have had PR done in house in the past, but were looking for a specialist agency to take the reigns...
Basingstoke, UK (PRWEB UK) 26 April 2012
Automotive PR is a specialist area of public relations, and one that is exceptionally important due to the competitive nature of the automotive industry both on a national and global basis. This is why a leading motorcycle manufacturing company in the midlands approached Marketing Quotes, as they were looking for help in finding an experienced PR agency with automotive experience. Due to the large number of PR agencies around the UK, finding a specific one with a specific track record is difficult and why many businesses use Marketing Quotes to help find a marketing specialist.
A senior manager from the motorcycle manufacturer commented 'we have had PR done inhouse in the past, but were looking for a specialist agency to take the reigns and help us with our brand awareness on another level both here in the UK and on the global market. We have seen exports to the emerging markets triple over the last year so need to ensure we create a stronger brand on a global level. We have met with a few agencies put forward by Marketing Quotes and have selected one that has experience of the motorcycle market.'
Anne Richards (who works for Marketing Quotes) added 'we have found this a lot, that businesses do struggle to find a marketing company that has specific industry experience; as there are tens of thousands of marketing companies around the UK, finding a specific one is like a needle in a haystack. We are pleased we could help them out and hope that the PR campaign is successful moving forwards.'
About Marketing Quotes - Marketing Quotes is a free service to UK businesses to help them get free advice and quotes from local marketing agencies that know and understand their industry.