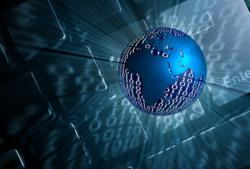 We are delighted to be involved in the future of this product and the Joint Venture is the best way to ensure both existing and future customers have the very highest level of support
Aberdeen, Scotland (PRWEB UK) 26 April 2012
The Joint Venture Company ProjectBoard Ltd. (formed by Psycle interactive Ltd and Peoplewwware Ltd.) Has been launched to further enhance the ProjectBoard Action Tracking Solution and attain an even higher level of customer support. Version 2.0 of ProjectBoard ATS, will be released with many additions and new features.
John Sanders – Managing Director of Peoplewwware said "During 2011, when Peoplewwware was seeking a development partner for their three year old ProjectBoard™ Action Tracking System, it became apparent that a joint venture between the two companies was the most viable commercial option and the one that offered the existing customers by far the best service level".
The joint venture brings together the fifteen year development and support expertise of Psycle interactive Ltd and the eleven year management consultancy experience of Peoplewwware Ltd. Alex Fry – Director at Psycle said "We are delighted to be involved in the future of this product and the Joint Venture is the best way to ensure both existing and future customers have the very highest level of support".
ProjectBoard™ ATS was originally developed during 2008 for Karachaganak Project Developments Ltd (KPDL) in Kazakhstan to control their actions resulting from project delivery in the oil & gas business. The system was subsequently enhanced by Peoplewwware Ltd for Queensland Gas Corporation (QGC), Brisbane, for exclusively controlling the actions from their QCLNG project, in a closed loop, quality assurance environment. To find out more about ProjectBoard ATS please visit the website http://www.peoplewwware.com