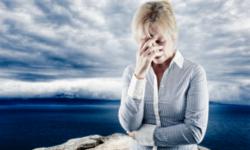 Experts assess and provide a remedy to Cloud-related issues, however large or small.
London (PRWEB UK) 30 April 2012
Cloudremedy™ by Be Specific Consulting is a new service introduced to troubleshoot and enhance Cloud Computing implementations. The service works at any stage of a Cloud strategy by applying a simple yet entirely business-focussed methodology to correct elements which are not working as desired for the business.
Cloudremedy aims to use a client's chosen or existing hardware and software assets. If there is no hardware, software or software subscription in place, Cloudremedy focuses on finding the most suitable technologies which can fit with the business and budget requirements without vendor bias. Cloudremedy differs from other solution provider's services as it does not require clients to purchase equipment or software through Be Specific Consulting or commit to a long term contracts. Be Specific Consulting will work with solutions in almost any location.
"Cloudremedy helps our customers accelerate their Cloud Computing initiatives in a clear and flexible way that suits how they work. Our experts assess and provide a remedy to Cloud-related issues, however large or small." – Tim Boeckmann, Managing Director, Be Specific Consulting.
When correctly implemented, Cloud Computing and virtualization brings a long list of benefits to any company including simplified administration, more efficient server usage, easily scalable or portable IT environments, better return on investment, faster implementation of applications and services which are easier recovery following disasters.
Types of Cloud can be a Private Cloud environment where a company owns the hardware upon which their Cloud runs, a Public Cloud environment where the company purchases resources on an annual, monthly or per minute basis from another provider or a Hybrid Cloud which is a combination of Public and Private. Hybrid clouds tend to be used for additional redundancy by running backup systems in a separate location, to cater for changing IT resource requirements or to secure some company data inside the organization whilst allowing other elements to be managed by a specialist service provider. Cloudremedy services can assist with Public, Private and Hybrid Cloud infrastructures.
Regardless of the Cloud solution a company uses, moving from traditional computing environments has its challenges. Ensuring systems avoid outages and performance degradation is the first step, but on-going management of security, compliance, licensing, capacity planning and data are also important for the longevity of corporate systems.
The Be Specific Consulting team has worked with Cloud computing infrastructures since 2005. The long list of requirements, technologies and vendor hardware types that have been successfully implemented over the years place the company in a position to remain entirely objective about solution components. The consultants understand that not all clients have the same requirements when it comes to hardware, software and how they use the Cloud.
The methodology involves a fast but efficient assessment of the current position prior to recommendations being made. Following the "Assess" stage, a plan is put together detailing all the elements of a solution to the issues at hand. Next, the "Build" stage implements the "Plan" before moving on to the "Manage" stage. At any point, the stages can be passed to the client with all technical information so that they may take the reins if they choose to do so. Alternatively, Be Specific Consulting offers full management of a solution.
In addition to working on many types of Cloud solutions, Be Specific runs the Bureaucloud® Platform to host UK and European businesses. The platform not only showcases the work that carried out for other clients and service providers, it also highlights the team's extensive hands-on experience managing all elements of an IT infrastructure and running services in the Cloud. The knowledge gained through this end-to-end service management qualifies the Cloudremedy service to be extremely effective in quickly solving Cloud Computing troubles.
About Be Specific Consulting Ltd:
Be Specific Consulting Ltd provides IT Infrastructure solutions and services to small and medium sized companies. Specialisations include Public Cloud, Private Cloud and Hybrid Cloud Computing as well as data centre technologies in general. Be Specific is a VMware® Solution Provider and VMware Service Provider with years of experience in making Cloud Computing projects a success. The company also runs the Bureaucloud Platform http://bureaucloud.com offering enterprise-class Cloud Computing to small and medium sized businesses. Visit http://www.bespecific.co.uk or contact info(at)bespecific(dot)co(dot)uk for more information.