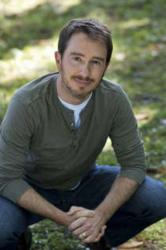 Students in Southern New Hampshire University's low-residency MFA program work one-on-one with faculty members. All four authors teach year-long in the program.
(PRWEB) April 27, 2012
The SNHU MFA faculty is making a splash in the publishing world this spring, as four newly released books are drawing critical praise and climbing bestseller lists.
Wiley Cash, Katherine Towler, Mark Sundeen, and Jessica Anthony all recently launched exciting new publications, including a Southern novel, a nonfiction story of a man who chose to live without money of any kind, a thoughtful essay collection about poets' thoughts on spirituality and writing, and an innovative e-book that includes its own App.
The books are all enjoying national attention and acclaim – a testament to the prestige and talent of SNHU's MFA faculty, said the program's director, Diane Les Becquets. "We are proud to have such incredible, accomplished authors teaching in our program," she said. "Our creative writing students are working with some of the best writers in the country."
Even before its April 17 debut, Cash's "A Land More Kind than Home" was already catching the eye of readers and critics across the country. The novel, published by William Morrow, is a dark and haunting mystery about the death of a disabled boy during a Pentecostal service in a small North Carolina town. Kirkus Reviews described it as "an evocative work about love, faith and redemption," while Library Journal declared, "Lovers of Southern fiction should not miss this one." Cash was also recently featured in a Q&A with Publishers Weekly. He will spend the next few months on a book tour through the South, a trip that he and his wife are also using to raise money for local literacy projects and public libraries.
In March, Tupelo Press published "A God in the House: Poets Talk about Faith," edited by Towler and Ilya Kaminsky. The book, which debuted at number 20 on the national poetry best-seller list and was featured in the February issue of Poetry magazine, brings together nineteen of America's leading poets in a collection of conversations about spirituality and the craft of writing. Since its publication, the book was also selected as a prose feature on Poetry Daily and caught the attention of the religion editor at The Huffington Post, who asked Towler to become a Huffington Post blogger. Towler, who is a founding member of the SNHU MFA faculty and author of the "Snow Island" trilogy, says she believes the book is appealing to a wide audience because many Americans are hungry for a dialogue about spiritual life. "The poets we spoke with addressed questions about doubt and faith so eloquently. The conversations are an exploration of the dimensions of faith without an agenda or dogmatic point of view. This seems to be resonating with people."
Meanwhile, Sundeen's "The Man Who Quit Money" landed on the Los Angeles Times Bestsellers list and enjoyed worldwide publicity through a feature in a mini-documentary on the BBC. The book, published by Riverhead/Penguin in March, is the story of a man who decided to live without earning, receiving, or spending a single cent. Daniel Suelo lives in caves in Utah, does not pay taxes or accept food stamps or welfare – and declares himself to be happy and free. The Philadelphia Inquirer described the book as "mind-blowing; an extraordinary and thought-provoking book," while Kirkus Reviews called it "a modern picaresque … a sophisticated blend of memoir, biography, romantic travelogue, history and psychology." Sundeen will embark on a book tour in May through the Pacific Northwest before joining the MFA program's summer residency in June.
In February, Anthony brilliantly scaled the digital divide between print and e-books with her release of "Chopsticks," in collaboration with designer Rodrigo Corral. An homage to multimedia storytelling, "Chopsticks" is a book, but it's also an iPhone and iPad app filled with songs, videos, photographs and instant messages that bring the story of young love to life. In an interview with App magazine, Anthony said the project was an opportunity to experiment with traditional forms of character development. "If a character is watching television in a novel, then what they are watching is at a distance to the reader. When the reader has the chance to actually see what the character sees, the video itself becomes part of the narrative." Published by Razorbill, the book was described by School Library Journal as "spellbinding and inventive" while Kirkus Reviews called it "eerie and edgy—and effective as Poe." Anthony is also the author of the adult novel "The Convalescent."
Students in Southern New Hampshire University's low-residency MFA program work one-on-one with faculty members. All four authors teach year-long in the program.