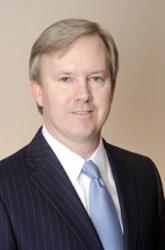 Dallas, TX (PRWEB) April 28, 2012
The California Court of Appeals affirmed an award of cost after the firm won a defense verdict for its client in a Los Angeles mesothelioma trial. HPTY made an offer of judgment for one cent and a waiver of costs. HPTY then won a complete defense verdict in the underlying action, in which the plaintiff claimed exposure to asbestos from brake components, clutches, and gaskets allegedly supplied by the firm's client. HPTY sought reimbursement for various costs, including expert witness fees and expert travel costs. Under section 998 of the California Code of Civil Procedure, if a party rejects a written settlement offer and then fails to obtain a more favorable result at trial, the opposing party is entitled to recover its post-offer costs. In response, Plaintiffs filed a motion to tax costs seeking to limit the expenses recoverable, which the trial court denied, ultimately awarding HTPY's client $62,033.53 in costs.
Though they did not appeal the verdict itself, Plaintiffs challenged the trial court's award of costs on appeal. Arguing contrary to the rule recently announced by the Second Appellate District in Barnett v. First National Ins. Co. of America (2010) 184 Cal.App.4th 1454, Plaintiffs claimed section 998 was unconstitutional to the extent it permitted a settlement offer to be made jointly to married plaintiffs. Accepting the position advanced by HPTY's briefing, the Court of Appeals noted that Plaintiffs had waived the argument by failing to raise it in their motion to tax costs before rejecting Plaintiffs' constitutional argument. Ed Slaughter appeared to argue before the Court of Appeals and was also lead trial counsel in the underlying action. Lauren Wood drafted the appellate briefing.