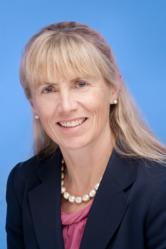 Concord, NH (PRWEB) April 27, 2012
Preti Flaherty is pleased to announce that Beth H. Kissinger has joined the firm as an Associate. Kissinger will practice with the Litigation Group in the Concord, New Hampshire office.
Prior to joining Preti Flaherty, Kissinger served as a Judicial Law Clerk to The Honorable Joseph N. Laplante of the United States District Court for the District of New Hampshire and to the Honorable William R. Johnson of the New Hampshire Supreme Court.
Kissinger is a graduate of Harvard Law School (1995) and Georgetown University (1987). During law school, Beth served as a Summer Associate at Wiggin & Nourie, P.A. and as a Research Assistant to Professor Alan M. Dershowitz.
Before launching her legal career, Beth was a commercial lending officer with The Bank of New York and First National Bank of Boston.
Kissinger is admitted to practice law in New Hampshire and is a member of the New Hampshire Bar Association. She is a native of Kennebunk, Maine and resides in Hopkinton, New Hampshire.
About Preti Flaherty
Preti Flaherty has offices in Portland and Augusta, ME, Concord, NH, Boston, MA, Bedminster, NJ and Washington, DC. With more than 90 attorneys, the firm counsels clients in the areas of business law, energy, environmental, estate planning, health care, intellectual property, labor and employment, legislative and regulatory, litigation, technology and telecommunications. Learn more about the firm at http://www.preti.com.
# # #