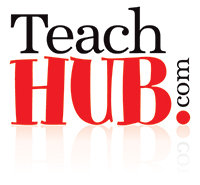 (PRWEB) April 27, 2012
Teachers have little time left to enter TeachHUB.com's Teacher Talent Contest. This contest encourages teachers to show off their true talent, fun flair and genuine genius.
Those interested in participating must submit a video of their talents for a chance to win. The talents can be teaching-related, but they do not have to be. Get the full Teacher Talent Contest video criteria.
The entry deadline is Monday, April 30 at 12 p.m. CST.
The TeachHUB Talent Panel will then name 10 finalists who stand out from the crowd with their talent, originality & sheer awesomeness. Winners will be decided by popular vote. Voting will take place until Monday, May 14 at 12 p.m. CST.
Participating teachers have a chance to win BIG money! The grand prize winner will take home $1,000 while the runner up takes home $500 and the third, fourth, and fifth place winners will receive $100 each.
Full details and information about this latest contest can be found on the Teacher Talent Contest page.
Contests and giveaways are only a few of the many resources available on TeachHUB. TeachHUB also provides teachers with daily video writing prompts, classroom tools, educational news, and professional development. Those interested in receiving weekly updates on the new resources available on TeachHUB can sign up for the free TeachHUB Happenings newsletter
About TeachHUB.com
Established by teachers, for teachers, TeachHUB.com offers educators recommended classroom tools, professional development, daily lesson plans, and education news. The website is dedicated to improving the quality of education and invests in the opinions of teachers when providing the ultimate and convenient support both inside and outside of the classroom.