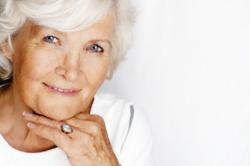 You can never be too old to be a model
London, UK (PRWEB UK) 27 April 2012
'You can never be too old to be a model,' says UK Model Agencies. Mature modelling is definitely in vogue.
UK Model Agencies are an online team who source the latest up to date modelling information and model news and post it on their very successful website as soon as they hear about it. With new categories added on a daily basis, UKMA are enjoying a surge in visitor figures recently. Their brand new section is all about mature modelling and is now online, another sure fire hit they hope. Already bursting at the seams with model advice, their modelling tips and tricks are essential to pass on to aspiring models they feel. The company at the heart of the modelling world, dip their toe into mature modelling waters.
'At UK Model Agencies, age is very important if you're aged 30 and over.' Laughs Stevie,' There are so many different types of job available for older models. Modelling is not a profession like being a footballer for example, where your career can be over by the time you hit your 30's and 40's. Mature modelling means being able to carry on with your career with no worries, or even starting out on a brand new one. It can be done, right up until you're drawing your pension and enjoying a break from the job you may have been doing all your life.'
He goes on to explain that mature modelling is all about subtlety and sophistication, like a fine expensive wine which has matured and mellowed. 'Catwalk and fashion modelling can be left for the spring chickens out there,' he continues. 'Mature modelling gives an older model the ability to continue working for as long as you want, simply adapting to taking on different types of modelling jobs to suit your particular age and look. '
Old age is most definitely not an issue and very much in fashion it seems and with more and more mature models throwing out the hair dye and embracing the grey, men and women of a certain age are definitely in demand in the modelling industry.
'I'm very proud of our new section', says Jim Dawson, Chief Press Officer for http://www.ukmodelagencies.co.uk. 'Primarily we are a company who promotes all the great model agencies throughout the UK, but that's just half of the service we provide to models everywhere.' He goes on to explain,' our site is a refuge for models and with our new sections constantly updated and added to, a model can rest assured they are getting all the latest up-to-date information at the click of a mouse.'
According to UK Model Agencies, getting involved in the mature modelling industry has never been easier. Whatever a model's shape, size, or age for that matter, they pass their details onto the best in the business, their partners, La Mode London ( the model advice specialists and commercial photography company). Between the two businesses, models get the full model advice and information service.
'It's great to be able to pass on our knowledge and research to models, and it's particularly satisfying to be able to report a new trend in mature modelling,' says Jim.
See the brand-new section in all its full mature glory at http:http://www.ukmodelagencies.co.uk