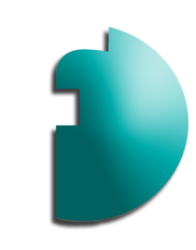 "Could this be a reflection of the times? The world is becoming smaller and it is more achievable than ever to have an international career."
London, United Kingdom (PRWEB) April 28, 2012
Fellows and Associates' had the privilege of last month appearing in the prestigious Charted Institute of Patent Attorneys Journal. The Institute acts as the regulatory body for Patent Attorneys in the UK, the journal acts as a platform for news relevant to its members to be broadcast on a monthly basis. Although Fellows and Associates are no stranger to CIPA, utilising their advertising space in The Supplement, it is only the second time that they have published an article.
The Salary Survey was compiled and collected by Fellows and Associates. It took into account numerous issues, and allowed for questions relating to people's expectations and the reality of working within the industry. "As a specialist recruitment agency it is essential we understand our job market thoroughly and at Fellows we like to do things differently," says Pete Fellows, MD at Fellows and Associates. "The Salary Survey gave us an excellent opportunity to find out what the industry is really like first-hand. To now be published in CIPA is an honour and shows that it was a worthwhile investment of our time. We hope that by sharing our findings, others within the Intellectual Property profession can glean some more insight."
Some of the more interesting findings included in the survey involved salary ranges and people's willingness to relocate.
It was found that the salary range was the same in all technical specialities other than Pharmaceuticals, which didn't include enough respondents in more junior roles. However, there did appear to be a skew dependant on discipline with those in trade mark and copyright tending to be on the lower end of the scale despite a reasonable amount of respondents. Also of note is those newly qualified seemed to be better off in industry positions rather than working in private practice.
Another surprising result was that a total of 23% of people would be willing to relocate to a country outside Europe in order to achieve their desired salary. "Could this be a reflection of the times? The world is becoming smaller and it is more achievable than ever to have an international career," reports Sienna Johal, a Consultant with Fellows and Associates.
So with so many insightful results are Fellows and Associates planning to continue their research? "Conducting the Salary Survey was initially a gamble. We didn't know how far reaching it would be or whether people would be interested in responding. I'm really happy to say that the gamble paid off," says Pete Fellows. "As a firm we have learnt a lot from it and we will definitely be doing it again in the future. Although there were some kinks, I see it as a learning curve and next time we know how to make it even more effective."
About Fellows and Associates
Fellows and Associates recruit Patent Attorneys, Trade Mark Attorneys, IP Lawyers and other Intellectual Property professionals globally. The firm offers a diverse range of recruitment services including search, advertised selection and managed campaigns.