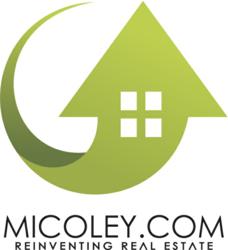 Green Bay, WI (PRWEB) April 27, 2012
Always thought about owning a rental property? Dreamed of increasing income streams through the rental business? Micoley.com is excited to offer nine multi-family properties throughout Wisconsin with one additional property in Rockford, Illinois. Properties range from duplexes to 96-unit buildings. Many of these properties are available at huge discounts from previous property values and would make great properties for investors.
The majority of these assets are being offered through Micoley's Real Estate Sales Event running now through May 31st. Micoley.com's Real Estate Sales Event features three large multifamily properties in Milwaukee, totalling 74 units, as well as two properties in Racine, one with 96 units alone, and one each in Algoma (9 units) and Goodman (20 units), Wisconsin. Many of the properties feature no buyer's premiums. Sellers are willing to consider all reasonable offers and are willing to negotiate for a limited time. This sales event ends on May 31st.
Two of the multi-family properties are available through Micoley's June 2nd Auction Event. Along with many other beautiful residential properties, the June 2nd Auction Event includes two duplex assets, one each in Rockford, Illinois and Shawano, Wisconsin. Both premises are two story, two unit duplexes. The Shawano duplex has the potential to become a triplex.
One property, a duplex on Green Bay's west side, is up for auction through Micoley's June 9th Auction Event. Bidding on this duplex starts at only a fraction of the property's Fair Market Value. Because the property is zoned Office-Residential, it is open for a wide range of possible uses.
Offers and bids may be made now by contacting Micoley.com. Buyers don't need to wait until the live auction dates to place bids in the Auction Events. A complete list of available properties, details, photos, and more information can be found on Micoley.com.
Contact a Micoley representative at 888-662-1020 or visit Micoley.com for up-to-date property listings, auctions and sales events, or to sign up for email updates. Trained real estate professionals are ready to guide buyers through the purchasing process and to answer questions.
About Micoley.com
Micoley.com, based in Green Bay, Wisconsin, is a real estate auction company specializing in bank-owned properties throughout the United States. Their unique approach incorporates customized marketing programs and project-focused plans. Micoley offers a complete portfolio of services for their rapidly expanding client base. Micoley is committed to radically reinventing real estate.