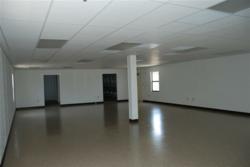 McKinney, TX (PRWEB) April 26, 2012
With the corporate headquarters in McKinney, TX, Icon Construction, modular building manufacturer, has consistently built long-lasting relationships with customers and potential customers within the Lone Star State. One of those customers is the Texas Army National Guard (TXARNG). Over the years, Icon Construction has completed several projects for the Texas Army National Guard at various locations across the state.
Two of those locations are Camp Bowie, which is near the town of Brownwood in west-central Texas. Originally built in 1940, Camp Bowie experience tremendous growth and at one time was one of the largest training centers in Texas. Currently, Camp Bowie serves as a training area for members of the Texas Army National Guard. Fort Wolters is located near the town of Mineral Wells just west of Fort Worth. Fort Wolters was founded in 1925 as an Army Camp and has gone through several incarnations over the decades. Fort Wolters is currently used as a training site for members of the TXARNG. In early-2008, the TXARNG identified a need for additional barracks space for guard members training at both Camp Bowie and Fort Wolters. The TXARNG contracted with Icon Construction to build a total of 32,280 sq. ft. of permanent modular building barracks at the two locations. The Icon team completed full turnkey services that included fire alarm and fire sprinkler systems as well as all utility runs and connections.