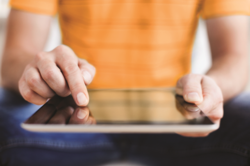 We're seeking progressive school districts that want to participate...
Nashville, TN (PRWEB) April 27, 2012
Today, RANDA Solutions' CEO, Marty Reed, announced a new RANDA Big Data Project for K-12 Education. Says Reed, "We're seeking progressive school districts that want to participate in applying design thinking methods to the problems education agencies face in multi-faceted data informatics." Further, RANDA is extending the project to include education technology vendors, bringing more value to the table for education. Says Reed, "Software and consulting firms can have an opportunity to join this conversation."
RANDA has had a long history of TSDL (Teacher-Student Data Link) work. Currently, RANDA aggregates over twenty data sources, managing millions of student records. RANDA's model features shared responsibility where users up and down the organization can make significant data updates. With this approach, RANDA clients have achieved significantly higher data accuracy reported in an accelerated interval.
Reed further described his vision, saying, "We want all the data to be part of the intelligence that informs the teacher immediately- when they need it most. Don't hinder the instructor with a ton of graphs to sort out. Let them ask simple questions like 'Why does Soni not work well in groups?' The answer might be: 'With students like Soni, and knowing the instructional profile of her teachers, we can predict she works better in a group of three versus a group of five 67.5% of the time.'" With this approach, Reed plans to leverage machine learning to produce outcomes professional development alone could never achieve. "The opportunity and larger goal here," says Reed, "is to build a big data system that empowers teachers to make sound, timely instructional decisions based several fresh data points."
"This is the latest iteration of what we do and the way we do it," says RANDA's Chief Strategy Officer, Randall Dennis. "We've developed expertise in managing education data in disparate formats and sources. We typically work to develop our latest innovations in pilot studies and projects with forward-thinking districts. It's a meaningful step in the right direction for RANDA."
Submissions must include the district or vendor:

mission statement,
how big data informatics serves the mission,
your innovations: "big ideas for big data",
your big data problem (what data simply does not fit together),
actions you are taking to improve data,
a list of key individuals who will participate, and
a proposed timeline/milestones for the project.
Interested K-12 districts and vendors should contact Leslie Kendall at RANDA Solutions via bigdata(at)randasolutions(dot)com. Kendall will provide qualified inquiries with submission deadlines and formats.
= = =
RANDA Solutions is an INC. 500 software firm based in Nashville, TN serving the education sector. RANDA acquires, manages and utilizes data providing administrators and teachers a variety of education intelligence: Student Data (student identification, student demographics, summative and formative assessments, student growth, course completion, and college readiness), Educator Data (educator identification, educator demographics, professional development/continuing education, teacher student data link, value added assessment alignment, and teacher effectiveness), and Third-party Data (community demographics, school climate, early warning data, etc.). Historical and live data reporting, along with additional customized content, is delivered via RANDA's secure web portals and integrates seamlessly with RANDA's cross-platform mobile applications for iPads and Android devices. Information on RANDA can be found at http://www.randasolutions.com.