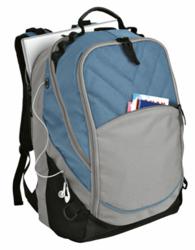 ...everybody is at risk of getting bed bug infested...
Cincinnati, OH (PRWEB) April 30, 2012
In Sioux Falls in South Dakota, bed bugs were discovered invading the backpacks of the students, said a report from keloland.com last April 23rd. In an attempt to help the city residents safely prevent the widespread of the pests, BedBugBully.com suggested to kill bed bugs with organic solution.
According to the report, Sioux Falls Department of Health is already responding to the reported "backpack bed bug incidents." Primarily, they are spreading awareness about bed bug prevention to address the problem.
However, with regards to the pests infesting the schools, Denise Patton, the city's Health Program Coordinator said in the report that they are not the problem. The reason that she stated was that schools are not conducive for bed bug infestation as they are with a lot of tile floors and metal chairs. The dynamics of the students she also stated as another reason why schools are not susceptible to bed bug infestation.
Here's an excerpt of the report Bed Bugs Discovered in Students' Backpacks.
"The number of bed bug infestation decreased in a number of places. Nationally though, bed-bug-related complaints have increased. Sioux Falls in South Dakota is one of the cities experiencing the rise in bed bug cases. And though the vampire-like pests are mostly found in residences, reports have it that they were also seen in the backpacks of the city's students.
To address the problem, Sioux Fall's Health Department is spreading awareness about the pests. It also provides guidelines as how to prevent bed bug infestation. The city's Program Coordinator, Denise Patton, even warned residents to not be fooled by the pests' name. Though they are named as 'bed bugs,' they can actually infest even appliances, walls and almost anything, she said."
Read more of the report Backpacks Served as New Home for Bed Bugs at: http://www.bedbugbully.com/blog/backpacks-home-bed-bugs
Bed bugs are very sneaky pests. Because of that, everybody is at risk of getting bed bug infested, said BedBugBully.com. And so, it advised the public to learn the methods to effectively kill the vampire-like pests.
But although there are many bed bug treatment methods that a bed bug victim can implement to clear off the pests, the site recommended the use of a pesticide-exempt bed bug spray. As it stated, with the product, one can eliminate bed bugs fast, safe and with effectiveness. Additionally, among the many bed bug solutions in the market, the site only esteemed the use of Bed Bug Bully.
Get a sample of Bed Bug Bully today. Go to http://www.bedbugbully.com.