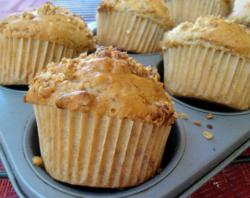 Keeping a clean, well-organized gluten-free pantry makes day-to-day cooking and baking so much easier and saves money," says Fenster, "so invest the time now to make life easier throughout the year.
Denver, CO (PRWEB) April 30, 2012
The term "spring cleaning" usually refers to cleaning closets. But the kitchen pantry deserves that same level of attention, says gluten-free cooking expert, Carol Fenster. The same principles apply―what to toss, keep, or donate―but gluten-free ingredients such as flours and grains are often more expensive and not shelf-stable so the following tips are important to limit spoilage and save money.
Protect Gluten-Free Ingredients
Buy gluten-free flours, whole grains, rice, and legumes from reputable stores that have a high shelf turnover. Keep these items in food-quality storage containers with tight-sealing lids to avoid spills and deter pests. Label the containers so out-dated items can be purged.
Clean Canisters Between Fillings
Before refilling a container of flour or grains, first empty it, then wash and dry thoroughly. Why? Food at the bottom of a container can turn rancid or stale, even when topped by fresh layers, and can produce an off-taste in gluten-free baking.
The same holds true for gluten-free whole grains, says Fenster, the author of 10 gluten-free cookbooks. In fact, whole grains (and the flours ground from them) contain all three parts of the grain (the germ, endosperm, and bran) which means higher oil content which in turn hastens deterioration.
Choose the Proper Storage Location
Be sure to store containers in dark, dry places away from heat or direct sunlight. Otherwise, a warm location or the hot sun shining on the containers causes moisture to build up inside, hastening spoilage. In fact, says Fenster, who blogs at CarolFensterCooks, many people store flours and grains in the refrigerator or freezer to preserve freshness. Be sure to bring chilled ingredients to room temperature before baking, she says, so the chill won't hamper the leavening's rising ability.
Clean and Organize the Storage Areas
Shelves, cupboards, and countertops should be cleared and then wiped down thoroughly with an appropriate cleaning solution to remove dirt, but also any spills that can attract pests. Take the time to organize what goes back on the shelf by placing similar foods together. For example, all flours together and all whole grains together in a systematic order for easier access and better inventory management. Knowing what's on the shelf prevents inadvertently buying duplicates. If the refrigerator or freezer is the prime storage area, clean and organize them as well.
Purge Unused Utensils, Appliances, and Gadgets
Appliances take up precious space, so if they're important―but not used frequently―relegate them to easily-accessible storage to avoid cluttered workspaces. Fenster's counter-top appliances include a heavy-duty stand mixer for mixing heavy, gluten-free bread dough, a heavy-duty food processor for gluten-free cookie dough, and a powerful blender for gluten-free batters and smoothies. All other appliances must earn the right to occupy precious counter space. Items in good working order―including utensils and gadgets that haven't been used during the past year―can be donated to charity or to a friend who can use them.
"Keeping a clean, well-organized gluten-free pantry makes day-to-day cooking and baking so much easier and saves money," says Fenster, "so invest the time now to make life easier throughout the year."