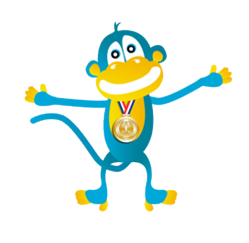 Taking advantage of the versatility of WordPress as a Content Management System helps provide products that are dependable and deliver top performance out of the box.
Perth, Western Australia (PRWEB) April 27, 2012
Spanky Media, which is widely recognised as the premier WordPress Development Company in Perth, has been persistent in their commitment to provide professional-looking web designs and highly competitive web development services to their clients through valuable online tools that further enhance their service offerings for custom website development, social media integration, and mobile website development.
As design trends evolve, modern corporate websites have seen massive growth from the previous years. Most business owners, either large or small, now use a powerful web presence to sustain business leads and spread the word about their products.
David Jones Limited (DJS) has recently announced that it has signed a contract with IBM to build up and feature a workable web design, as part of their extensive online marketing campaign that would effectively help them provide an all-encompassing customer experience, not just from their walk-in retail stores, but also from their online sites and in mobile devices.
Paul Zahra, the CEO of David Jones, has this to say of the company's recent business endeavour. "Our appointment of IBM to deliver an end-to-end MCR platform, in addition to our increased investment in technology including a new POS system is indicative of our new strategic focus and commitment to transforming our business into a fully integrated multi-channel retailer."
The company's Retail Services Group Executive, Antony Karp, further justifies this by signifying that "IBM has a proven international track record of delivering successful end-to-end MCR platforms for department stores. Having seen the success of the systems IBM has implemented for international department stores, we are confident that we have partnered with the best possible entity to enable us to commence our transformation into a fully integrated multi-channel retailer on par with the world's best."
In another aspect, recent trends have shown an increased popularity of WordPress as a free Content Management System platform used in web designs and blogging. This is due to its relative simplicity compared to its nearest counterparts, namely Drupal and Joomla.
Kirk O'Connor, Spanky Media's Director of Development, says that "Taking advantage of the versatility of WordPress as a Content Management System helps provide products that are dependable and deliver top performance out of the box."
Unarguably, entrepreneurs must take advantage of the immense popularity that the Internet itself has attained. Having vibrant, attractive web designs can indeed effectively cater to consumer-based short attention spans and unrelenting urge for ease and simplicity.
Spanky Media's websites are at the forefront of custom WordPress development and are conceptualised to ensure maximum flexibility. With its modular design, their website development services deliver fast remarkable results within a short lead time. Moreover, the company employs superior Search Engine Optimisation techniques with the superb compatibility of the WordPress platform that guarantee reliable results.
Coupled with the awareness of the power of social media marketing, Spanky Media creates social media pages, using the latest technologies available in their premium WordPress themes, aiming to give businesses a boost. The company also capitalises on the growing number of mobile phone users who access the Internet by offering compact, mobile website development services to their clients.
Spanky Media effectively combines online business tools with amazing web designs and graphics from premium WordPress themes that can be customised to deliver websites that empower businesses for more sales opportunities.
Spanky Media is Western Australia's leading provider of custom WordPress development, affordable web design and mobile websites. To learn more about the company and their products and services, visit http://www.spankymedia.com.au/, or call 1300 729 261.