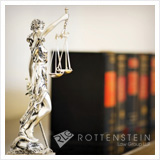 New York (PRWEB) April 30, 2012
Almost two years after DePuy recalled its ASR devices, the first lawsuits against the manufacturer have been scheduled for trial. Two ASR lawsuits will proceed before juries in Nevada and Maryland state courts on December 3, 2012, and in January 2013, respectively. Each case involves three recipients of DePuy ASR hip replacements. The December Nevada trial is in the case of Rundle, et al. v. Precision Orthopaedics, Inc. and DePuy Orthopaedics, Inc., case number A-11-636272-C, in the Eighth Judicial District Court of the State of Nevada. The January Maryland trial is in the case of Jackson, et al. v. Chesapeake Orthopaedics, Inc. and DePuy Orthopaedics, Inc., case number CAL10-32147, in the Circuit Court of Prince George's County, Maryland.
The Nevada and Maryland plaintiffs fought against DePuy to keep their cases out of federal court and the ASR multidistrict litigation (MDL) proceeding because they believed that process would take too long. MDL consolidates the pretrial proceedings of a large group of cases with common facts, legal issues, and parties. The DePuy ASR MDL is being administered in the United States District Court for the Northern District of Ohio before Judge David A. Katz. Judge Katz recently requested that the parties discuss bellwether trial selection protocols and submit proposals to the court on April 27, 2012. An open court conference will be held on May 1. It is unknown when the first bellwether trial will begin.
Rochelle Rottenstein, principal of the Rottenstein Law Group, implores anyone with a friend or relative who has received a dangerous hip implant or other medical device to reach out to that person and recommend that he or she consult a physician immediately and then speak to a qualified personal injury lawyer.
About THE ROTTENSTEIN LAW GROUP
The Rottenstein Law Group is a New York-based law firm that represents clients in mass tort actions. The firm was founded by Rochelle Rottenstein, who has more than two decades of experience as a lawyer, to represent clients in consumer product injury, mass tort, and class action lawsuits in a compassionate manner. http://www.rotlaw.com
Contact:
The Rottenstein Law Group, LLP
Rochelle Rottenstein, Esq.
1259 Veeder Drive
Hewlett NY 11557
(212) 933-9500 (office phone)
(212) 933-9980 (facsimile)
rochelle(at)rotlaw(dot)com
http://www.rotlaw.com