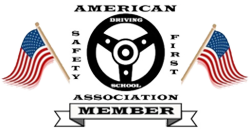 "I believe our success comes from the instructors that we employ. They really connect with the students, and they fully prepare each person to take their driving test."
Fort Mill, SC (PRWEB) April 27, 2012
Woodruff Driving School has launched a new website that spotlights new services and more class locations. The driver's education school works with students in South Carolina Upstate.
Command Partners, a top digital marketing agency, was contracted to design and build the new website for the driving school. The new website was the first step in a new marketing direction for Woodruff Driving School.
Woodruff Driving School added Anderson, Boiling Springs, Chesnee, Clinton, Easley, Greenville, Greenwood, Rock Hill, Simpsonville and Union, S.C. to its list of classroom locations. Along with standard driver's education courses, Woodruff Driving School added defensive driving techniques including USA IPDE and British WHAM.
"We are the biggest driving school in South Carolina and are continuing to grow at a rapid rate, said Woodruff Driving School founder Brian Kingwell. "I believe our success comes from the instructors that we employ. They really connect with the students, and they fully prepare each person to take their driving test."
Woodruff Driving School holds class sessions on Saturdays to allow for more students to attend each class. The school is also the only drivers' education program in South Carolina that provides an insurance discount certificate for each one of their students.
"We have kept up with our education so well, we know the routes each DMV takes their students," Kingwell said. "With that information, we are able to create those same routes for our students. It is definitely a plus to do your in-class and on-road education with the same experienced instructors."
With these additions, Woodruff Driving School is primed to keep growing and to continue delivering excellent driving education courses. For more information visit http://www.southcarolinadrivingschool.com.
About Woodruff Driving School
Woodruff Driving School is fully approved and licensed through the South Carolina Department of Motor Vehicles. The school and is a proud member of the American Driving School Association. Woodruff Driving School focuses on teaching students in Upstate South Carolina to drive safely and responsibly for life.