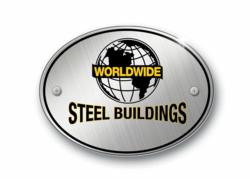 This means that your Worldwide Steel Buildings is continuing the life of recycled steel, which may see many different lives until the end of time.
(PRWEB) April 30, 2012
In an effort to provide quality American made steel buildings at the lowest possible cost, Worldwide Steel Buildings has also been able to reduce their carbon imprint on the world. To help consumers understand the sustainability benefits of using steel, they have released their top 5 reasons why steel is the most sustainable structural building material:
1. Recyclability
Steel is different than most structural materials because it can be recycled indefinitely without seeing a reduction in its chemical properties or performance. This means that your Worldwide Steel Buildings is continuing the life of recycled steel , which may see many different lives until the end of time. More than 80 million tons of steel are recycled a year in North America and almost no steel is ever intentionally wasted. Yearly, enough energy is saved by recycling steel to supply Los Angeles with electricity for almost 10 years.
2. Long Lasting Appeal
Steel Buildings are made to last and rather than deteriorating over time like traditional structure buildings. Steel matures with age and the durability of a building is fundamental to its overall sustainability.
3. Low Waste
The production methods for using steel are extremely calculated so that every piece of material that Worldwide Steel Buildings ships, will be used. This means there is virtually no ecological damage to the local community because there is no on-site waste. In addition, World Wide Steel buildings have created ways to produce a very small amount of waste at their factory.
4. Reduction in Carbon Emissions
Steel buildings can be built fast which means there is reduction in time. With this efficiency, there is also a reduction in carbon emissions. Worldwide Steel buildings frames are made from 100% Recycled American steel so the product doesn't travel across the world to the factory nor does the structure have to travel far to its final destination.
5. Better Air Quality
Steel doesn't pollute the environment with organic compounds that emit noxious fumes into the environment like many other building materials.
"We found that for a 2000 square-foot building made out of steel it would take 6 scrapped automobiles verses 40-50 trees to build a conventional building," said Worldwide Steel Buildings National sales and marketing manager, Warren Bott. "We are enthusiastic about reducing our carbon imprint on the environment through using the most sustainable materials and practices that exist."
In addition to using sustainable materials, Worldwide Steel Buildings also regularly evaluates their operations to find more ways they can promote sustainability.
About Worldwide Steel Buildings:
Since 1983, Worldwide Steel Buildings has been manufacturing the strongest, high-quality, steel and metal buildings and trusses. Worldwide Steel specializes in building steel garages, airplane hangars, horse arenas, recreational buildings, commercial buildings and industrial buildings. Unlike most building companies, Worldwide Steel is able to eliminate the middle-man mark up by producing their own steel trusses and secondary framing from their own factory. With more than 100 years combined experience, Worldwide consultants help design building projects while providing the most economical price available. For more information call (800) 825- 0316 or visit http://www.worldwidesteelbuildings.com.