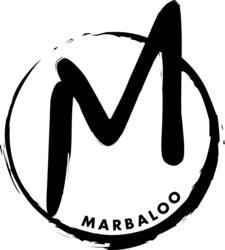 Marbaloo continues to expand in response to demand for it's dynamic consumer experience campaigns and growing entertainment clientele.
Nashville, Tennesse (PRWEB) April 27, 2012
Marbaloo at inception was a Los Angeles based International Marketing Consulting firm for entertainment companies and recording artists but has since relocated to Nashville and evolved into a Global Branding and Management company with a special focus on the consumer relationship with their clientele. As part of this evolution Marbaloo began hiring Consumer Coordinators who maintain social medium activity, online presence and related assets, advertising campaigns and administrative duties as it pertains to artist touring and events.
Danielle Sigmon is the newest Consumer Coordinator hire. She attended Cedarville University receiving a degree in Secondary Language Arts in May 2011. In addition to her work at Marbaloo, Danielle teaches a variety of Language Arts classes for the Institute of Reading Development and is highly involved with the local community as an event planner, a college preparatory tutor and has a passion for holistic health coaching. Marbaloo is very excited to be bringing Danielle on board and she looks forward to "putting her creativity and love of learning to great use!" You can reach her at Danielle(at)marbaloo(dot)com .
In addition to the new hire, Marbaloo is thrilled to announce the promotion of Julie Behr. Julie was the company's first employee and has been integral to its growth and success since day one. Her Brand Manager duties include overseeing the hiring, training and monitoring of all satellite and Nashville based Consumer Coordinators and Project Assistants, achieving brand goals and financial objectives, on-the-road artist relations and implementation of consumer gathering technologies. Julie continues to maintain her responsibility for all of Marbaloo's charitable activities, contributions and involvement. Her contact information remains the same and you may email her at Julie(at)marbaloo(dot)com .
Julie received her degree from California State University, Long Beach in Marking & Interpersonal and Organizational Communications. Her first industry experience was through her radio internship at Clear Channel Communications working with on-air talent, production engineers and as the Red Carpet Film Coordinator for the morning show's online portal. She then obtained an internship at Universal Music Group's Interscope, Geffen, A&M Records working in the International Department under the guidance of Faithe Dillman. This is where Julie began her journey into cutting edge global entertainment marketing. While at Interscope Julie traveled domestically to support televised events for various high profile artists gaining pertinent insight into the development and execution of artist campaigns and on-the-road activities. Following her time at Interscope, Julie studied Meisner Technique at the prestigious Baron Brown Studio in Santa Monica and was hand selected for both her technical expertise and ability to instruct at United Spirit Association events. Her 4 years as a performer and instructor has additionally equipped her to work with artists on their stage presence and performance. She worked for BeCore Promotions on the Nike 6.0 account before joining Marbaloo in 2010. Marbaloo is proud to expand her role within the company today.
For additional information on job opportunities with Marbaloo email info(at)marbaloo(dot)com or call 615-829-8238.