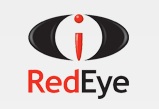 "We will discuss the importance of relevancy, personalization and managing frequency."
Montclair, NJ (PRWEB) April 30, 2012
RedEye, the leader in behavioral email marketing solutions invites you to attend a complimentary, industry-specific webinar, Top 10 Ways to Make Money from Email. The webinar is scheduled for Tuesday, May 15, 2012 at 11 am (ET) with content specifically geared towards insurance marketers. The webinar will share industry-specific secrets on how to increase the amount of revenue generated from email marketing.
RedEye has been assisting companies for over 10 years with their unrivaled support and expertise. Attendees will learn 10 ways to increase their revenue and sales and will feature several insurance industry-specific case studies containing actual results achieved from current online marketing clients.
"This webinar can help you learn ways to increase revenue and capture lost sales within insurance marketing segment," said Brian McConnell, RedEye US Commercial Director. "We will discuss the importance of relevancy, personalization and managing frequency."
Online registration is now being accepted at https://www3.gotomeeting.com/register/946388846. For more information about RedEye visit redeye.com/us or call 1-800-291-1327.
About RedEye
Established in 1997, RedEye is the leader in behavioral email marketing solutions. RedEye offers an integrated service of web analytics, email marketing and website usability focusing on analyzing user behavior to increase online conversion and improve customer return on investment. RedEye assists global companies specializing in the insurance, retail, non-profit and financial services industries in growing their ecommerce business. RedEye has offices in the United Kingdom, Germany and the United States. For more information please call 1-800-291-1327 or visit redeye.com/us.