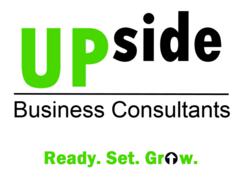 Our internet marketing audit is designed to identify marketing opportunities and actions that business owners can take to grow their businesses."
Hauppauge, NY (PRWEB) April 28, 2012
Upside Business Consultants LLC, a leading marketing consulting firm based on Long Island and New York, announces the launch of its 360IMA program, a unique marketing audit service designed to identify specific actions small business owners can take to improve their results and grow their businesses online.
When asked where the concept of 360 IMA originated, Mr. Betensky, the marketing firm's President, shared the following, "We were receiving a lot of calls from prospects wanting to know why something they tried in the past didn't work and what they should do next to get a better return on investment. They wanted to understand their opportunities for growth and find more profitable ways to invest their precious marketing dollars. Our 360 internet marketing audit helps answer those questions in a practical way."
Upside's marketing audit is a recommended service for businesses experiencing slowed growth, businesses who are looking to bring in new customers, and companies looking for ways to reach new customer segments online.
Specifically, internet marketing audits span website marketing, online marketing and advertising, search engine optimization, social media and overall marketing strategy. The program includes onsite and offsite meetings, the development of a custom written report, and an in person presentation to a company's staff by the firm's marketing consultants.
The 360IMA underscores Upside's unique, hands on approach to marketing. Mr. Betensky commented, "what separates our service from others is the level of analytics we use to drive informed marketing recommendations, our ability to put measurable marketing programs into place, and the thoroughness of our work. We get very detail oriented and leave no rock unturned. Our reports are also practical and action oriented. You can literally go line by line and start making improvements to your marketing program."
When asked where funds for new marketing programs come from, Mr. Betensky explained, "new marketing programs pursued are often funded by shifting dollars from unproductive to highly productive programs. Whatever a company decides to pursue, they know that their programs will be targeted to their market and easy to measure. We want our clients to see the Return on Investment clearly."
About Upside Business Consultants:
Based in Hauppauge, NY, Upside provides marketing consulting, internet marketing, and marketing coaching/training. We provide a unique combination of strategic marketing consulting and agency services that clients need to grow, whether they are launching a new business or looking for strategies to grow an established business or organization. Upside's New York internet marketing consultants are recognized for well thought out strategies, personalized service, and deep knowledge of marketing strategy across all marketing channels. Upside frequently serves as a source to the New York press for articles concerning small business matters. To learn more, please call (516) 610-0922, email us info(at)upsidebusiness(dot)com or visit our website at upsidebusiness.com.