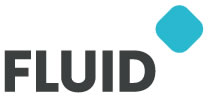 Andrew Sirotnik, Chief Experience Officer at Fluid Inc. said, "Life is good may be known as the optimistic apparel brand, but the brand's message runs much deeper than that."
San Francisco, CA (PRWEB) April 30, 2012
To elevate Life is good's powerful message of optimism, Fluid Inc., the digital commerce innovator, recently designed and built Lifeisgood.com, into an evolutionary digital ecosystem with the ultimate goal of becoming the hub of optimism, the definitive reflection of the brand. Fluid designed and built the new web site by merging content, commerce, community and charity into an experience that makes taking one optimistic action (sharing, donating, volunteering) irresistible.
Andrew Sirotnik, Chief Experience Officer at Fluid Inc. said, "Life is good may be known as the optimistic apparel brand, but the brand's message runs much deeper than that. The new digital presence is an extension of Life is good's mission to spread the power of optimism and help kids in need. Lifeisgood.com makes transitioning from commerce to content to charity seamless for the end user– there is no clear line where one begins and another starts."
To further achieve its goal, Fluid developed an evolutionary digital ecosystem composed of Fluid Experience to enable visually rich merchandising; the Demandware ecommerce platform; a custom Fluid-built content management system; and a host of best-in-class third party vendors. The redesigned Lifeisgood.com highlights and reinforces the brand by applying the unique visual aesthetic of the Life is good style to every element of the site, from user interface to product photography.
"Fluid helped us to seamlessly blend our brand aesthetic, e-commerce, and strong social mission to help kids in need throughout the new Lifeisgood.com," said David Oksman, Head of Marketing at Life is good. "We have created a truly unique platform to connect our community of optimists so they can share inspiration with one another, while providing them with the tools to become active fundraisers to help kids in need."
Fluid merged content, commerce, community and charity in four core modules:
Shop
The immersive, best practice shopping experience infuses rich product exploration with contextual, inspirational content that surprises and delights web site visitors.
Good Vibes
The true north of the site is the Good Vibes community section, a real-time manifestation of the brand through curated social media feeds designed to inspire brand and user generated content and create a cycle of brand engagement. Good Vibes spreads the message of optimism through curated social feeds. Product detail pages feature real-time content from the Good Vibes community, enhancing the links between the two sections.
Together, Fluid and Life is good elevated the non-profit Playmakers and Festival sections (which were unknown to a large number of even the most dedicated Life is good customers) to the same level as the for-profit elements, unifying all of the brand pillars in a cohesive way.
Playmakers
Playmakers is Life is good's charitable arm that helps kids overcome poverty, violence, and illness. Life is good and Fluid worked together to design a robust section dedicated to visualizing this worthy cause. To make it easier for users, Fluid integrated donation to the Playmakers into the shop flow.
One of the most significant updates on the new website is a customized fundraising functionality within the Playmakers section, which allows the Life is good community of Optimists to run fundraisers all year long. The community will be able to set up customized fundraising pages, whether they are running a race, throwing a birthday party, or hosting a backyard BBQ. This will allow for increased awareness and fundraising for the Playmakers, while allowing people to do what they like and like what they do, all while helping kids in need.
Festival
Festival is a 2-day fundraiser for the Playmakers and a celebration of optimism. To heighten awareness of the fundraiser, Fluid and Life is good created this section with a focus on the celebration of music and joy that is palpable throughout the design and experience. As new site updates roll out over the upcoming months, all content and products will be tagged, so searching for keywords returns results for both content and products that share those tags. This will create a very strong connection between optimistic content and optimistic products that reinforces itself as more content and products are introduced and tagged over time.
About Fluid
Fluid delivers award-winning digital agency services and transformative, on-demand software solutions that are focused on innovating digital commerce. Our work for world-class customers like The North Face, Quidsi Brands (Diapers.com, Soap.com, Wag.com, Casa.com), Sears, Benefit Cosmetics, JELD-WEN, and Brooks Brothers spans consumer experiences across the web, social and mobile. Brands and retailers tap our unique combination of custom consulting, design and development services, and our scalable, easy-to-implement Fluid Experience, Fluid Configure, and Fluid Social products to delight and engage today's digitally savvy consumers, while building engagement, increasing brand loyalty and driving conversions.
Fluid is headquartered in San Francisco, with offices in New York and Chicago. For more information, visit http://www.fluid.com, and follow us on Twitter @Fluid or Facebook/FluidInc.
About the Life is good Company
The Life is good Company, based in Boston, MA, spreads a fresh outlook on life with its collection of apparel and accessories and through its social mission to help kids overcome poverty, violence and illness. For more information on Life is good, please visit Lifeisgood.com.
About the Life is good Kids Foundation
The Life is good Kids Foundation is an accredited 501(c)(3) public charity whose mission is to help kids overcome poverty, violence and illness. Through its action arm, the Life is good Playmakers, it provides training and support to the adults dedicated to caring for these children so that all involved lead healthier, more joyful lives. More than $8 million has been raised to date for kids in need, principally through Life is good Festivals and the 100% of profits that The Life is good Company donates to the Foundation from nationwide sales of select products. For more information, visit Lifeisgood.com/playmakers.
Life is good® is a registered trademark of The Life is good Company.
###