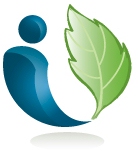 "On 3/8 we had 329 organic hits to our site, and on 4/8 we were up to 1,206 – that's almost a 400% (366%) increase in organic traffic."
(PRWEB) April 28, 2012
LivingSenior.com representative James Connolly announced the rise in traffic this week. "On 3/8 we had 329 organic hits to our site, and on 4/8 we were up to 1,206 – that's almost a 400% (366%) increase in organic traffic." This increase in traffic is due to the social media marketing, informational articles, blog posts and lead generation services the site has recently set into motion. The concept behind the LivingSenior site is to not only offer basic senior living information but to focus that information on the many changes occurring in the senior living industry.
LivingSenior recognizes that the baby boomer generation is causing huge changes within the senior living community. Businesses, senior living communities and service providers are adjusting to these new changes and they need updated information to cope with the changes. The marketing team of LivingSenior is aware of the changes and where they are occurring. This knowledge has allowed them to stay a step ahead of their competition and reach the baby boomers with the information they are looking for.
Social media is also key in the rise of organic traffic to LivingSenior.com. Twitter, Facebook, Pinterest and LinkedIn have been influential in reaching an increased number of baby boomers and seniors looking for updated information and new alternatives in senior living. The LivingSenior blog and informational article drive has also been influential in the traffic increase.
LivingSenior.com has many changes set for the coming weeks. One of these changes is to offer a comprehensive list of the top senior living communities by state and major city. This list will not only give an informational overview of the top communities but it will also offer separate informational pages on each of the communities. These informational profiles will be linked directly to LivingSenior and will offer further information on each community. This information will encompass everything about the community in an effort to offer comprehensive information for potential residents. This is only one step in the process to becoming the top senior living information provider on the web. LivingSenior looks forward to further increases in traffic and overall growth.