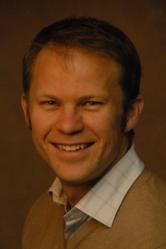 Louisville, Kentucky (PRWEB) April 27, 2012
Kinetic theTechnologyAgency appoints Bob Poston III as Vice President of Client Services in addition to his Chief Technology Officer role. Now, in addition to his oversight and direction of the Technology Team and its application and customization of Kinetic's technologies for its Clients, Bob is now overseeing and directing all Client Services activity, including the rapid expansion that began in 2011 and continues today. Kinetic Client Services responsibilities include the ongoing Client Relationships, long term planning and the daily management of each Client's specific projects. Client Services will manage the translation of over 100 million words in 2012.
Prior to joining Kinetic, Bob was the Privacy/Security Official at Humana Military Healthcare Services, Inc., responsible for administering HIPAA guidelines and regulations. Bob is a certified project management professional (PMP) and holds a Master of Business Administration (MBA).
About Kinetic theTechnologyAgency
Kinetic theTechnologyAgency provides the world's only true globalization platform and is the only firm working exclusively on the translation buyer's behalf to significantly reduce translation expense, while improving translation quality and accelerating time to new markets. Kinetic's propriety technologies provide an integrated system for content and translation management, publishing, personalization and delivery to generate global sales revenue faster while simultaneously reducing the complexity and expense of going international.
Kinetic is located in historic Distillery Commons in Louisville, KY USA.