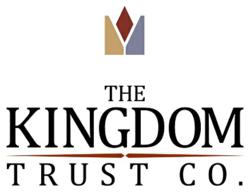 Steve's understanding of marketing and communications, as well as his entrepreneurial background as a business owner, is a great fit for our company
Sioux Falls, SD (PRWEB) April 27, 2012
Kingdom Trust Company, a leading Independent Qualified Custodian, has named Steve Parker as its assistant vice president of sales and marketing.
Parker, who comes to Kingdom Trust after spending the last five years as president/CEO of Olree, Inc., will head up an effort to increase Kingdom's identity in the alternative asset management industry.
"We have worked hard to establish our systems and build a foundation that will set new standards in our industry," said Kingdom Trust president/CEO Doug Lawson. "We have already earned a solid reputation among many institutions across the country, but to move to the next level we have to increase our messaging. Hiring Steve Parker is a step in that direction and one which we're excited about.
"Steve's understanding of marketing and communications, as well as his entrepreneurial background as a business owner, is a great fit for our company."
At Olree, Inc., Parker oversaw all facets of the company's printing operation, which included plants in Kentucky and Tennessee. Prior to joining Olree, Inc,. in 2007, Parker headed up his own marketing/publishing firm. From 1997-2004, Parker served as athletic media relations director at Murray State University, and prior to that worked in sports journalism.
Parker, a native of St. Louis, Mo., earned his BS in public relations from Murray State in 1989. He and his wife have one daughter and reside in Murray, Ky.
Kingdom Trust Company, a South Dakota registered Non-Depository Trust Company with offices in Sioux Falls, SD, Chicago, Ill., and Murray, Ky., is a qualified independent custodian which manages alternative asset investments on the institutional and individual level.
For more information log on to http://www.kingdomtrustco.com or call (toll free) 1.888.753.6972.