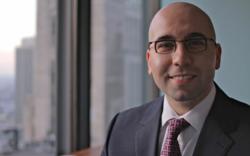 A key component of any client-advisor relationship is communication and education.
Chicago, IL (PRWEB) April 30, 2012
The US stock market was up 12.6% in the first quarter of 2012, yet investors pulled a net $5B out of US equity funds during the same period(1). The discrepancy between a better performing US stock market and continued uncertainty amongst retail investors demonstrates a continued lack of confidence in the market.
Receiving the right type of investment advice and education can enhance investor confidence and ensure investors are benefitting from the market's positive performance. According to Nicholas Delgado, Chief Wealth Officer at Dignitas, Q1 2012 fund outflows demonstrated that many investors were being ill advised by their current advisor either because they lack an investment plan or are not receiving the proper education and advice to make good decisions.
"A key component of any client-advisor relationship is communication and education. It's just as important as the advisor's role of monitoring and reporting on a client's investment portfolio." Mr. Delgado said.
According to Mr. Delgado, clients should not think they are beholden to their financial advisor if they are not receiving consistent communication and value-add advice. Getting a second opinion from a qualified advisor is an important element of managing your wealth and securing your financial future.
Despite the importance of receiving a second opinion, many investors are uncertain how to rate their current advisor and what to expect from a second opinion. Dignitas new on-line Second Opinion Portal seeks to make the process easier for investors. The site lets investors create a customized assessment of their advisor and to request a personalized 2nd Opinion audit that reviews their investment and risk management plan. The information each investor receives allows them to benchmark their advisor's current performance to the Dignitas standard.
"At Dignitas we understand the importance of performance, transparency, and accountability when it comes to working with our clients. We've created the processes to ensure we are continually enhancing the quality of our work, and believe everyone should expect the same commitment from their advisor" Mr. Delgado said.
As part of Dignitas' work, each client receives an annual report card and relationship summary report. The report is delivered via each client's complimentary Dignitas iPad, which helps keep client's lives organized. The report details Dignitas' investment performance and work performed for each client throughout the past year. The annual assessment ensures the utmost transparency and helps determine gaps in how each client is being served as well as highlighting additional information a client might need in order to make more informed decisions about their investments.
As part of the Second Opinion review, Dignitas utilizes its annual report card and relationship summary report as a benchmarking tool for providing investors a framework for assessing their current advisor's performance. Dignitas' Second Opinion service is provided as a free resource to the general public as part of its commitment to provide individuals with the educational tools and resources to make better investment decisions.
Dignitas is an innovative independent wealth management firm that has developed an impressive track-record in providing asset management, financial planning and family office services.
Source: 1) As Measured by the S&P 500; Investment Company Institute, and J.P. Morgan Asset Management.