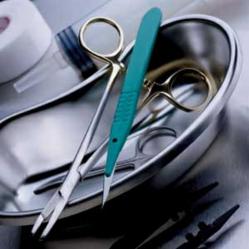 Representatives from the Western Surgery Centre caution women to fully educate themselves on their available options.
Winnipeg, MB (PRWEB) April 27, 2012
This spring marks the 50th anniversary of the very first breast augmentation surgery performed in history and the entire concept is making waves across the world. Media outlets have been abuzz over the last few weeks with stories of the landmark date, a spring-time uptrend in breast implant surgeries, the banning of a controversial procedure dubbed the "lunch-time boob job," and a dangerous brand of breast implants. The Western Surgery Centre, a multi-specialty surgical facility that offers breast augmentations and breast implants in Winnipeg, wants people to know that breast implants are still a safe and positive procedure to undergo.
Not only for cosmetic purposes, breast implants and augmentations can be performed for a variety of reasons including health, reconstruction and for corrective measures. Many women, however, choose breast augmentation to enhance their self-confidence and self-image and spring-time is often the time of year where these surgeries see an up-trend. It may be that with summertime and beach-fun around the corner, many women want to look and feel their best. But representatives from the Western Surgery Centre caution women to fully educate themselves on their available options.
"There are a multitude of techniques that can be used in breast augmentation and women need to be sure they're choosing what's right for them," says a WSC representative. "[The decisions involved] are all extremely personal decisions that our plastic surgeons will help guide you through…" This approach to cosmetic surgery is a positive one, especially with news that certain procedures and products offered in clinics around the world may be more harmful than helpful.
In Europe, an injectable filler often used for quick breast implant surgeries has been taken off the market and a specific brand of implants (PIP Implants) have been found to rupture more often than other types. All this amid a general uptrend in breast augmentation surgeries makes education and diligence even more important. "Our team is devoted to providing the highest level of care. We do our best to keep patients informed, put them at ease and provide a satisfying and safe experience," says the WSC. "Breast implants are not dangerous if done correctly."
The Western Surgery Centre is surgical facility specializing in plastic surgery and cosmetic surgery in Winnipeg. They offer breast implants, breast augmentations and a variety of other surgical procedures from their new state-of-the-art facility. WSC has been the premiere multi-specialty surgical facility in Manitoba for the last 25 years.