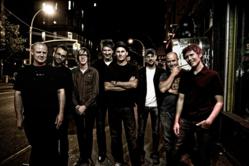 jim Keller and The Aerolites are poised to rock Burlington, VT!
Burlington, VT (PRWEB) April 27, 2012
"[Soul Candy is] an enjoyable, perky outing that suggests the Boss in a good mood."—Time Out New York
"Listening to Jim Keller's music makes me feel like I have big plans, no worries and all of my hair."—Tom Waits
Guitarist and singer-songwriter Jim Keller, co-founder of rock band Tommy Tutone and co-writer of one of the most enduring anthems of the '80s—"867-5309/Jenny"—follows up this fall's release of his sophomore album, Soul Candy, with a pair of Northeast shows. The New Jersey native heads to The Monkey House near Burlington, VT on May 2 presented by FARM FRESH 102.9 FM. Local favorites The Aerolites will play an acoustic set and round out the evening fully plugged in after Keller wows the crowd.
The Aerolites are led by Victor Veve on keys and Jeremey Harple on lead guitar and vocals, backed by Dannis Hackney (Death) on drums, featuring Ian Wade (Dead Sessions) on bass and Micah Sanguedolce on guitar. The Aerolites have been crafting a unique style of music, which Harple has been known to nebulously define as "rebel folk". With all original tunes and a studio album in the mix, The Aerolites are a high-energy band that blend folk, rock, and funk for a mixture of good times.
Keller then travels to Albany, NY for a gig at Valentine's on May 4 presented by EXIT 97.7 FM. Both shows will feature members of Keller's current live band (some of whom played on Soul Candy and with whom Keller makes frequent appearances at NYC's Lakeside Lounge), including Scott Metzger (Joss Stone) on guitar, Byron Isaacs (Levon Helm) on bass, Yuval Lion (Chrissie Hynde) on drums and Jon Cowherd (Rosanne Cash) on keyboards.
Soul Candy is the product of a year's worth of writing and playing together in support of Keller's 2010 LP, Sunshine In My Pocket, his solo debut. In describing the process, Keller says, "The best songs happen from that first blast of inspiration. Basically nothing is cooler to me than a great three-minute pop song. It's like a little bit of soul candy."
Responding to the success of Sunshine In My Pocket, which was hailed by NPR/WXPN's "World Café" as "upbeat, rootsy folk that shimmers with optimism," Keller and friends returned to the studio with producer Hector Castillo (Brazilian Girls, Roger Waters) and recorded an album that further broadens the scope of Keller's soulful repertoire as a solo artist. Mixed by Tchad Blake (Los Lobos, Crowded House, Tom Waits) and mastered by longtime friend Dave McNair (Los Lobos, Alejandro Escovedo), Soul Candy features Keller on lead vocals and electric and acoustic guitars.
Keller's passion for the songwriting craft and his roots in the pub rock tradition are evident in his humble beginnings: the bars, grange halls and road houses of Northern California, where he played to "hippies, red necks and cowboys." 2010 marked Keller's return to performing and recording after a ten-year hiatus, and with Soul Candy—his second album in as many years—he proves he has no intention of slowing down any time soon.